Looking Back on Another Fun Year of Blogging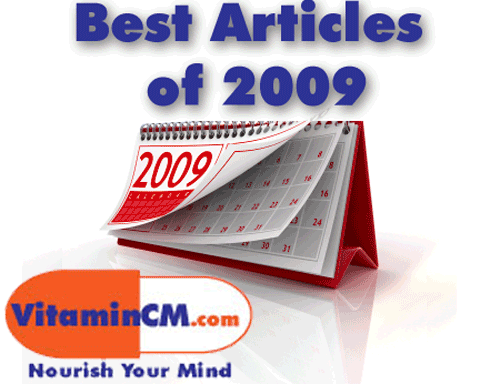 " />
What's a Year End Without a Countdown?
As 2009 draws to a close I decided to do a quick look back on the top posts of 2009. The list is based solely on the amount of visits that each article received, however I threw in a few of my less appreciated favorites. Without further ado, here's the list.
10 – You can Create the Web Operating System Today (My Personal Favorite)
This post shows how to cobble together a complete Web-Based operating system from a bunch of common, free web apps. The main tools used are iGoogle, and Zoho apps. This was a fun article to put together.
9 – iPhone Photoshop Application Review
One of my favorite iPhone apps is Photoshop. You can do quick, simple edits to your pictures right on your phone. There are just enough features to make your photos go from blah to good.
8 – Never Forget Another Idea – Capture Everything with Evernote
Evernote is one of my very favorite productivity tools. This tutorial shows you how to use it on Windows, Mac, iPhone, Windows Mobile, and Linux (via the web). If you need a great note taking system that goes anywhere, take a look at this article.
7 – How to Upgrade the Memory in your Netbook
If you have a netbook computer, one of the biggest drawbacks is the performance. If you max out the RAM, you will get a noticeable boost. This video shows you how to replace the existing memory with a new stick.
6 – Add Magical Powers to Your Browser with Bookmarklets
Bookmarklets are like regular browser bookmarks on steroids. They have javascript commands that add extra functionality to your favorite web sites. Bookmarklets can do things like open a url in an email, subscribe in Google Reader, send a link to Twitter, and many other things in one click. See how to make it happen in this article.
5 – Remote Control Your Computer From The Internet
Did you ever wish you could log onto your home computer from work, a friend's house, or even your iPhone? Well, this tutorial shows how to use VNC and your router's Port Forwarding to do just that. You will be able to access your computer from anywhere in the world.
4 – Sync Files on Multiple Computers Using DropBox
If you work on multiple computers (work, home, etc.) then you know what it's like to not have the files you need. DropBox will cure this problem for good. This tutorial shows you how to set up and use DropBox on all of your machines.
3 – 36 Ways to Work Seamlessly on Two Computers
If you use more than one computer with some combination of Windows, Mac, and Linux and a Smartphone than you know how difficult it is to have all of your stuff when and where you need it. I'm going to show you a variety of tools and strategies to help you have everything you need, when and where you need it.
2 – 26 Best Free Mac Applications
This year I switched from exclusively using Windows to spending most of my time on a Mac. I cover a collection of very useful free applications that you can use on the Mac. If buy a Mac and have no money left to spend on apps, take a look at this article.
Drum Roll Please…
This was far and away the most popular post of the year. It actually had 10 times more visits than the second place finisher.
1 – 22 Most Useful Free Applications for your PC
List of the most useful free applications for your Windows computer. Firefox, Digsby, filezilla, Picasa, Cute PDF Writer, rocket dock, windows live writer, etc. If you're looking for some great free apps for your PC, this is the article for you.
What Was Your Favorite?
I would love to hear what your favorite article was. Also, if there is something that you would like to see covered I REALLY want to hear that. So jump into those comments and let your voice be heard.
And Thanks for another great year!!!
Get More Updates
See some of the other places where you can connect with me out there in the wilds of the internets.