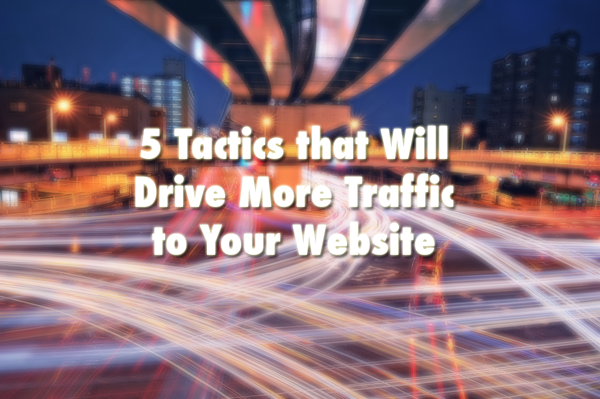 Part of the challenge of running a successful website is making sure that it does not get buried by the near-constant stream of information that is being pushed out onto the internet at any given time. Attracting visitors to and keeping them on your website is a task that needs near-constant attention.
Here are five tactics that can help you get more people to your website and encourage them to stay when they are there:
Create a great site – This is often easier said than done. Whether you are running an
ecommerce website or a blog, you need to create a site that the audience you are targeting
will feel comfortable using and want to return to. Focus on providing useful information and
attractive, easy-to-use formatting.
Use social media – Harness the power of social media to your website's advantage. Establish a
profile on each of the major social media players: Facebook, Twitter, StumbleUpon, Google+,
and anywhere else your potential customers and readers are hanging out. Post relevant, useful
content that people can interact with, and encourage them to read more on your blog or to take
advantage of a special deal on your online store.
Don't forget offline marketing – Believe it or not, offline marketing is still one of the most
effective ways to bring attention to a website. Use high-quality printing services to have flyers,
business cards, or direct mailers made and decide what you need to do to get the word out
about your website. This is an especially useful tactic for local ecommerce websites—you might
post your marketing materials in local businesses where you think that your potential customers
are spending their time.
Optimize for search engines – When people need information or products, often their first
instinct is to turn to Google. Make sure that people can find your website through this medium
by using search engine optimization (SEO) techniques. By identifying relevant keywords that you
want to focus on, you can drive more people to your site.
Become an authority in your field – Whatever your website is about—selling software,
providing photos, etc.—make sure that you work to become viewed as an expert in that field.
You can do this by posting functional content on your own website on a regular basis, but also
by interacting with others through Q&A sites like Quora or Yahoo! Answers and through other
sites in related niches.
These aren't the only ways to get more traffic to your site, of course, but they will get you a good start on attracting the type of audience that you are seeking.
What are your tactics for building a web presence? What have you found useful on your own site?
Get More Updates
See some of the other places where you can connect with me out there in the wilds of the internets.