What is VitaminCM.com about?
VitaminCM.com's goal is to help people get more from their technology. I want to help and inspire people to do more fun and useful things with computers, the internet, and gadgets. This help is provided via detailed written and video tutorials along with News and Reviews.
Who is this site written for?
YOU! Or someone else that is always bothering you with questions on how to do things.
Why VitaminCM?
My name is Christopher Masiello. When we were kids, one of my rather colorful friends started calling me CM for my initials. So that takes care of the CM part.
Move forward a couple of years to a bad local bar. I walk in and am greeted by another one of my friends Puddin'. He mentions that there are Ladies out that night and I reply, "That one looks sad, she could use a shot of VitaminCM." Hey, I know it's not gold, but it just sorta came out.
Move forward several more years and Puddin' (yes, a grown man that still goes by the name Puddin') starts calling me VitaminCM to make fun of that ridiculous statement. Well I was looking for a name for my blog and that was the only domain name that I could think of that was not taken.
Puddin' – The Man, The Myth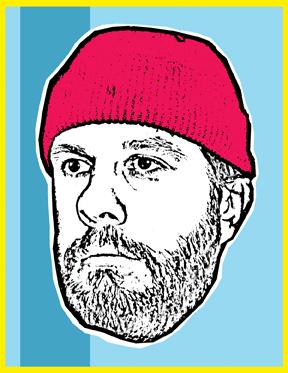 So there you have it.
This site offers Tutorials, News, Reviews, and Helpful Productivity Tips on Computers, Gadgets, the Internet, and Cyberculture. The goal is to help you get things done with some time left over for fun.
Contact Me
You can email me with questions, comments, or just to say hi using the following information:
Email: cm@vitamincm.com
Social Networks

Follow me on Twitter

Friend me on StumbleUpon
OR
Just visit the Contact page.
Sign Up for Free Updates via Email