Getting Rid of Metro and Adding a Start Button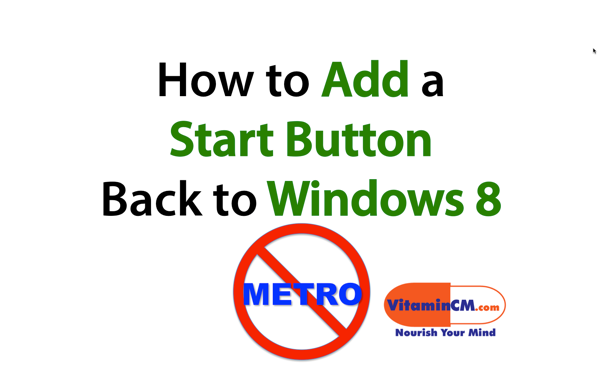 When you get a new computer or upgrade your old one to Windows 8, you are in for a jolt to the interface that you've come accustomed to. For starters, you don't boot up to a Desktop. You start on the Metro screen.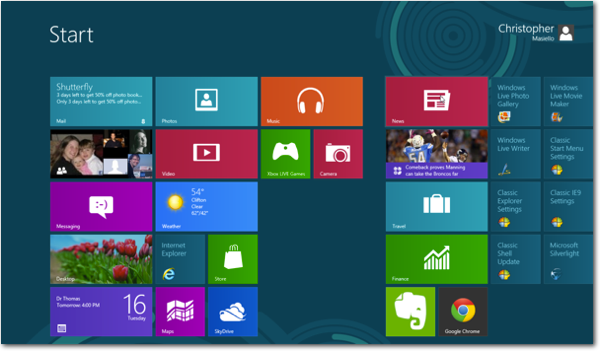 The Metro screen uses Tiles that display information and launch applications. If you're on a phone or tablet with a touch screen, this is a pretty handy way of navigating. However, many people do not like it as a way of navigating a desktop computer with a keyboard and mouse.
You can access the "Desktop" of Windows 8 by clicking the Desktop tile.
Windows 8 Does Not Have a Start Button
Once you reach the Desktop you will also be surprised to know that there is one very familiar thing missing. The Start button!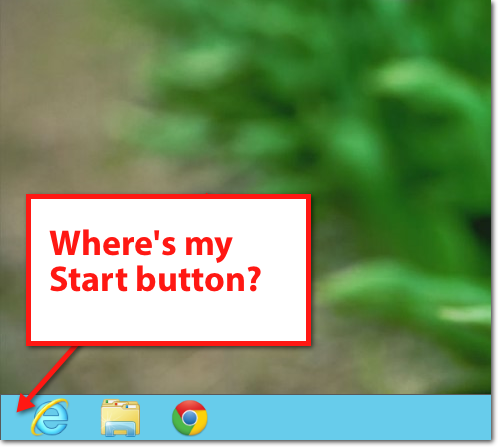 You're not setting things, it's just GONE. This is nuts. It drives me (and millions of others) crazy. I know that they wanted to break the mold, but some things have been around forever because they work.
How to Add a Start Button Back to Windows 8
Fortunately, there's a quick, easy, free way to add that old familiar Start button back to Windows 8. Download ClassicShell from their website and install it on your computer.
Once you have ClassicShell installed, you can configure it to your liking.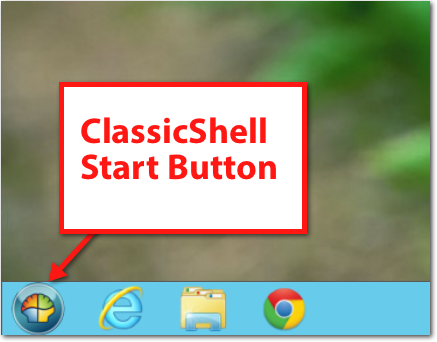 Click the Start button to begin.
The Settings menu will open.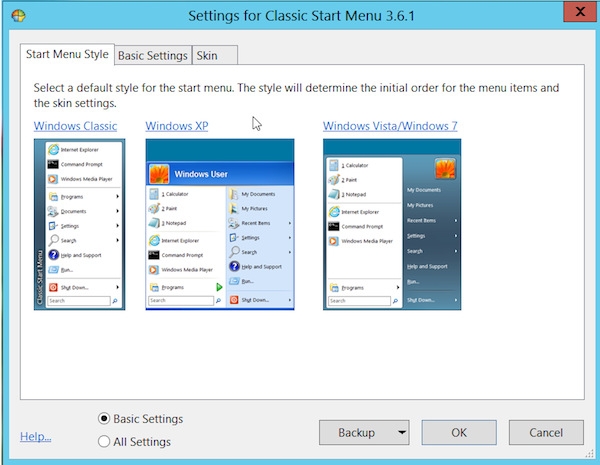 Start by selecting the style of your Start menu.
Then, click the Basic Settings tab.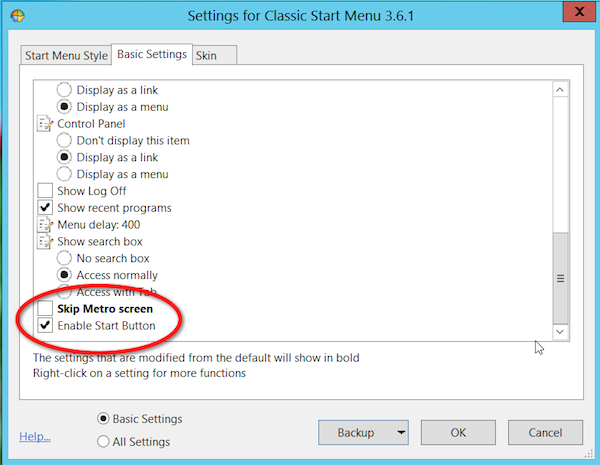 There are many settings that you can make on this tab. Scroll to the bottom to Enable the Start Button. You can also check the Skip Metro screen box if you want to bypass it altogether. (My choice)
Then, click the Skin tab.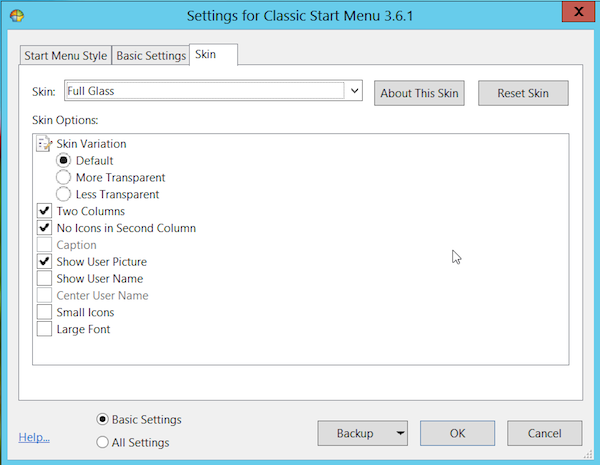 Configure the look and feel of the new Start menu.
Click the OK button.
That's it, you have a fully functional Start button/menu just like previous versions of Windows.
See the Video Tutorial to See it in Action
The video tutorial below shows how to install, configure, and use ClassicShell to add a Start button back to Windows 8 and skip the Metro screen on Startup.
What do you think?
Did you Like this Article?
Sign up for free updates from VitaminCM.com?



See some of the other places where you can connect with me out there in the wilds of the internets.
Get More Updates
See some of the other places where you can connect with me out there in the wilds of the internets.