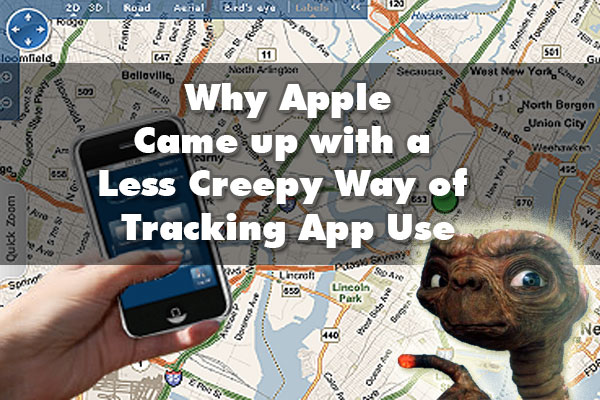 Known as something of a technological control freak, Apple is famed for the rigid nature of the software platforms which it creates for its devices, but could it be ready to relax the reins a little following the news that it is making changes to the use of app tracking on the iPhone and iPad?
Current Tracking Methods
At the moment each Apple device running the iOS platform and thus each user, is endowed with a 40 character Unique Device Identification (UDID) code.
The UDID serves a number of purposes, but it is possible for third-party application developers and Apple itself to track the ways in which specific users harness applications.
This information is incredibly useful as it allows firms to develop software and experiences based on how apps are being used rather than simple guesswork. This adds plenty of value for developers who have to pay a license fee to create software for iOS.
However, from the point of view of the users there is an argument that this kind of tracking is a little bit creepy and invasive. If a firm is aware of precisely what aUDID is doing at all times it will build up a detailed picture of how you are using your iOS gadget. This raises the obvious concern that users' privacy could be breached.
It is worth pointing out that Apple never officially sanctioned the use of UDIDs in this way, because it gives the impression that developers have free reign over the information provided to them automatically when users access their applications.
CNET notes that Apple did not always enforce its calls for firms to stop tracking usage, which suggests that it was not as interested in protecting user privacy as it might appear on the surface.
Realistic Expectations
The Wall Street Journal reported in early June that Apple is actively seeking to change the UDID system in order to make it easy to deliver app tracking to its developers while still giving users the extra privacy and security that they require to use its devices in confidence.
This news emerged ahead of the World Wide Developers' Conference 2012, which is one of the major events hosted by Apple each year and is generally used as a launch pad for major products and services.
While iOS 6 was unveiled during the event, the promise of a less stringent and easy-to-track UDID system did not come to fruition.
Apple did not shy away from discussing the UDID complaints held by some, as it said that it would not be allowing apps through its approval process unless the developers confirmed that they would not be tracking users via this method.
Overall, it talked down the importance of UDID and the tracking issues, which means that it could go either way in the future in relation to this topic.
Potential Solutions
Many users were hopeful that Apple would be able to get rid of UDIDs, which in even their most innocuous form could be harnessed by less honorable developers to track and essentially spy on users. While this has not been forthcoming at the time of writing, there are various proposals covering just how Apple might implement an alternative system.
Some believe that Apple could easily create an anonymous user ID, by which individual devices and users would not be identifiable while still giving the company away of differentiating between each of the products which it produces.
As you might imagine, this would ultimately result in developers not being given specific information about those who are downloading and using their apps, thus removing the temptation to misuse this data.
In the end it is necessary for anyone who picks up a connected device to part with some personal information, divulging their usage habits and preferences via the internet to any number of companies. If you read more on high speed internet on the Broadband Expert website, you might discover that even your browser will keep a record of your history, which it is down to you to delete or manage.
Apple is not alone in lacking principles when it comes to privacy, but individuals should be aware of the risks they face and the price they have to pay for using technology.
About the Author:
Roxanne is a blogger and writer who gets behind tech issues associated with the smartphone market and portable computing in general. You can read more on high speed internet on the Broadband Expert website and also get information on breaking industry news through his work.
Get More Updates
See some of the other places where you can connect with me out there in the wilds of the internets.