Good Ideas make a good post but Good Practices make a good Blog. Bloggers, today face a lot of competition. One can easily find a handful of blogs written about the iPhone or about making the 'Chicago Sunset pie'. So, to come to the spotlight, a blog must be different from its competitors. Here we discuss some of the Best Practices, that will help a Blog to Stay one step ahead of the others. These suggestions apply to websites too.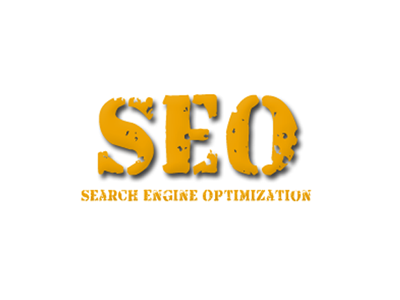 There are many ways by which a reader might land on a blog. The most common source is the Search Engine. Other sources include Social Networking Sites, Blog Directories, Direct Bookmarks and Links from other pages. No matter how the reader comes in, the blog has to be optimized for the web. The whole of the Internet is mainly managed by the Search Engines, so optimizing for the web means Search Engine Optimization.
In Simple words, Search Engine Optimization or SEO means optimizing a blog or website such that it is easily read and understood by a Search Engine. A Search Engine uses Web Crawlers to download information from the pages of the Internet. Such a Web Crawler understands a post from its Title and First few words of the post (usually 160 characters). Since Search Engines Bring the major share of the readers of any site, SEO is very important.
The following Practices will definitely help your Blog to come to the spot light and should make it better Search Engine optimized.
Use a Descriptive Title. The title of a post should tell the reader whats inside the post. A longer and clear title is always better than a short, vague title. Avoid special Characters like * and @ in the title.
The first paragraph of the post must give a brief description of the post. Web Crawlers use this space to categorize the post. Make sure that the first paragraph generates interest in the readers for further reading.
Use simple, yet stylish language. A reader will be irritated if he has to check the dictionary after each word.
Arrange the contents such that the most important ones come at the top and the importance drops gradually. It's ok to give some important reminders at the end too.
Format the post well. Take time to arrange the images and text. Use proper indentation and Numbering when needed. A well formatted article pleases the eyes and gives a good first impression. Preferably keep the images to the right, if you have just one image. If there are multiple images, use left-right combination.
Illustrate your article with images and Videos. Images always catch the eye and a descriptive image might lure a reader into the article. But make sure that the post is not image only or Video only. Search Engines can't read Images or Videos and your post might go uncategorized.
Add alternate text for images. The HTML of an image contains a field which reads alt=" ". The text between the quotes is the alternate text that Browsers will display, if the image cannot be displayed. Search Engines use this information to identify the image. So take time to include this field.
Cross link to your own articles. Link relevant keywords to other articles of your own blog. Also include a list of related articles at the end. This will provide additional reference for the reader and also will take him to more articles in your blog.
Never take credit for others work. If you are quoting something make sure that you put them in quotes. Copyright violation is a serious crime and Search Engines hate duplication.
Design your blog well. Do not leave the default settings of the layout as such. Customize all possible settings and make sure that your blog looks very good. Hiring someone to do this is worth, in case you are not good at website design.
Purchase a domain name. If you in a position to purchase a domain name, do it. A blog named www.myblog.com is sure to attract more readers than www.myblog.wordpress.com. A registered domain says that you are a serious blogger and puts you right into the spotlight.
Write the way readers like to read. Review your article from a third person view. Make sure that everything you write in it can be comprehended for a newbie reader. And assume that readers are always better than you, so do not treat them as kids.
Respond to reader comments promptly. Regular responses always wins loyal readers.
Promote your blog by participating in public forums and groups. Also comment on fellow blogs honestly. Do not comment for the sake of it.
I would say no adds when you are a fresh blogger. First try building a good reader base. Then you can add advertisements gradually. Adds might drive readers away.

Remember that, its always better to have few good articles than to have a scramble of useless articles. Be loyal to your readers and they will love you. Good Luck.
This Post was written by – Arun Basil Lal
Author of Million Clues! a blog which has ProBlogging Tips, Mobile and Internet Tweaks, Gadget reviews and Tutorials on software, and other technology. Stop by his blog Million Clues!, and take a look at some of his articles.

Email Arun
Get More Updates
See some of the other places where you can connect with me out there in the wilds of the internets.