Separating the Contenders from the Pretenders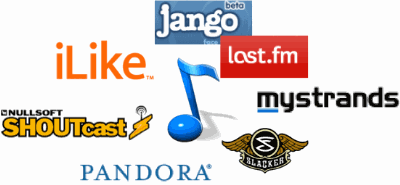 There are a bazillion services out there that will stream music to you over the interwebs.  A few are amazing an then there are well…"the rest".
Loading up a few hundred thousand songs and streaming them is not really that big of a deal. The "special sauce" is what adds real value to these services.
Let's to take a look a some of the major players in this space to see how they all stack up.
The Contenders
I will be evaluating the following seven music streaming services.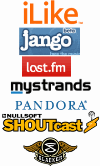 iLike.com -enables fans to discover and share playlists, new music that matches their personal tastes, and concerts by their favorite artists. iLike offers retail links to iTunes and Amazon to purchase music, Ticketmaster to purchase concert tickets and Thumbplay for ringtones.
Jango.com  – Jango is a social music service that lets you create and share custom radio stations. It's the easy way to play the music you want online, legally and free.
Last.FM – Last.fm is a music service that learns what you love.
Every track you play will tell your Last.fm profile something about what you like. It can connect you to other people who like what you like – and recommend songs from their music collections and yours too.
MusicStrands.com – MyStrands' Social Recommender is capable of automatically learning people's tastes and how their preferences evolve over time. It can be used to generate real-time music recommendations.
Pandora.com – Together, ateam of fifty musician-analysts has been listening to music, one song at a time, studying and collecting literally hundreds of musical details on every song. It takes 20-30 minutes per song to capture all of the little details that give each recording its magical sound – melody, harmony, instrumentation, rhythm, vocals, lyrics … and more – close to 400 attributes! They continue this work every day to keep up with the incredible flow of great new music coming from studios, stadiums and garages around the country.
Shoutcast.com – SHOUTcast Radio offers thousands of free Internet radio stations from DJs and broadcasters around the world.
Slacker.com – Slacker is what radio was meant to be: personal, portable and free. Slacker attempts to deliver free personalized radio that is customized for everyone. Slacker combines the knowledge of the nation's leading music experts from every genre and your own personal tastes to create the perfect radio stations for each and every listener.
If there are any that are missing, add them in the comments and I'll try to cover them in a subsequent article.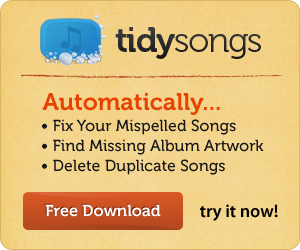 How We'll Pick a Winner
I want to base my analysis on a combination of science and art. I have broken out five categories on which all of the services will be judged:
Reliability – How robust is a service? Does everything work solidly and smoothly or do the songs pause and jerk like a spastic drunken sailor?
Suggestion Quality – How good is a service at playing music that you like? Does it send you a non-stop stream of awesome tunes or leave you scratching your head?
Music Discovery – How good is a service at finding new music that you like? Is it more of the same old stuff or are you constantly saying, "I have to get more stuff by these guys?"
Community – How good is the community around a service. Are your friends all there? Do you find and interact with other people who have a similar interest? Or, is it just a radio station on your computer?
Integration – How well does a service play with the outside world? Does a service allow you to: import data from your desktop and MP3 player, send data out to other services like Facebook and Twitter, provide a client for your phone?
Each category will be broken down in a separate article where you will be able to vote. The votes for each category will be displayed in a sortable table so that you can decide which player is best suited to your priorities.
This is the Introductory article in a 5 part series on the Best Music Services on the Internet. See the rest of the series:
The Best Music Discovery Service
Don't Miss Your Chance to Help Select a Winner – Subscribe Below.
Subscribe to VitaminCM.com for Free
Get free updates from VitaminCM.com
Subscribe to RSS Feed

Subscribe via Email
Subscribe to Comments
Get the VitaminCM.com Podcast

Subscribe via iTunes
Get More Updates
See some of the other places where you can connect with me out there in the wilds of the internets.