Increase Google Reader's Productivity Using Greasemonkey Scripts
I use Google Reader to read through 200+ feeds that contain mountains of information. Google Reader does a great job helping me manage this tall task. If you do a little tweaking, you can turn Google Reader into an amazing productivity tool. Firefox allows you to add extensions to increase functionality.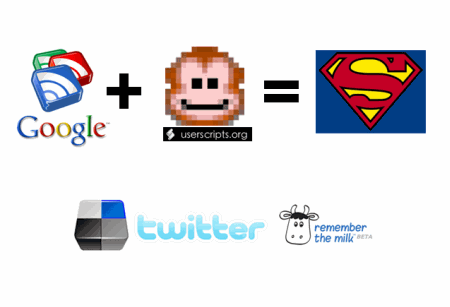 One of the most handy extensions is Greasemonkey. Greasemonkey allows you to customize the way a webpage works using small bits of JavaScript. There are thousands of Greasemonkey scripts available that help you get more from just about any popular website or service. I use a few scripts to customize Google Reader into more than just an RSS feed reader.
Get More Updates
See some of the other places where you can connect with me out there in the wilds of the internets.