How to Make uTorrent Automatically Find and Download your Favorite Shows
So you learned how to Download TV Shows from the Internet in my last post. Now that's great for one off shows, but you'd really like to make your computer go out and grab the newest episode of your shows automatically.
You can have uTorrent go look for newly posted episodes of your favorite shows and begin downloading them automatically. This is done using an "RSS" feed. RSS stands for Really Simple Syndication; which allows websites to post new content to their site and have a "RSS Reader" check and download this new content automatically. There is an RSS Reader built into uTorrent.
If you go to the tvRSS (the RSS in the name refers to this technology) download page for your show, there is an RSS link at the top of the episode listing. (circled below)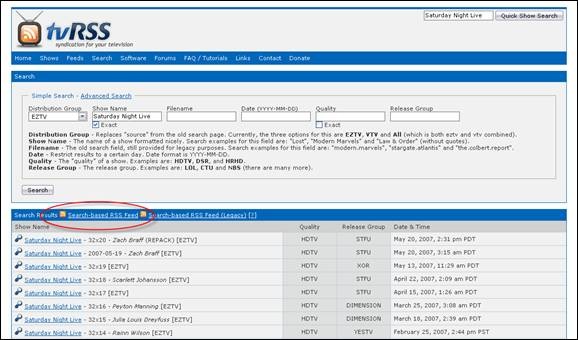 You need to right click on this RSS link to open your browser's Options menu.




Select Copy Shortcut from the Options menu.
Get More Updates
See some of the other places where you can connect with me out there in the wilds of the internets.