Live Large in a Small Economy
Are you sick of this floundering economy? Is your 401k looking more like a 201K? Well, I for one have had enough of this crap. I've decided to do something about it.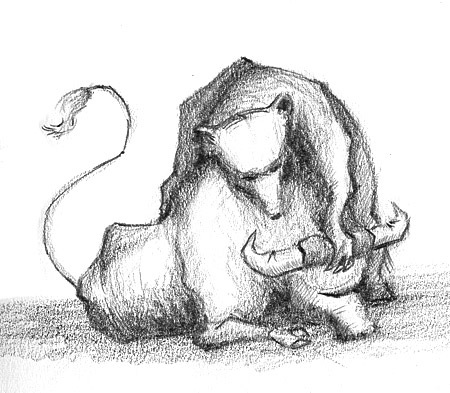 original illustration – graphite pencil – derwent graphic – August 2007
I'm unleashing my own bailout package. A 3 part series aimed at surviving conquering this recession. The series will focus on a few areas:
Get More Money – If your job is shaky or just plain gone, I'm going to show you how to use technology to quickly and easily find a better one.
Get Stuff for Less Money – It's not just making more, you need to spend less. I'll show you how to find incredible bargains on things that you need every day.
Get Great Freebies – What's better than getting things for less? FREE of course. I'm going to show you where you can score some valuable free stuff.
Stay tuned for the first article: See How to Upgrade Your Career in a Recession Using Technology.
There's an easy way to make sure that you don't miss any of these articles.
Subscribe to the VitaminCM.com Feed


Subscribe to RSS Feed




Subscribe via Email

Comments
Get the VitaminCM.com Podcast

Subscribe to the VitaminCM Podcast in iTunes.
Get More Updates
See some of the other places where you can connect with me out there in the wilds of the internets.