Goal: Learn how to add reminder notifications in Evernote to manage your to do list tasks.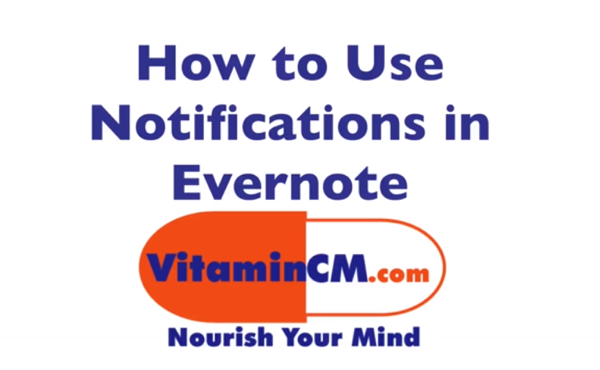 Manage your To Do List from Evernote – with Evernote Reminders
It's been a loooong time coming, but Evernote finally added to-do list management capabilities to my favorite software/service.
You can add Notifications to notes and manage them like a typical to-do list. The process is pretty simple:
Create a new note
Click the Notification (alarm clock) icon
Assign a Date and Time for the Notification to go off
That's it!
When the Notification goes off on your desktop or mobile device, you just open it and view the entire note. Then, you can postpone, complete, and/or delete it. Simple and practical.
View the video tutorial below to see how to create and manage Notifications in Evernote.
How to Add Reminders in Evernote – Video Tutorial
When you get a notification on your mobile device, you can just touch or swipe it to open the entire note.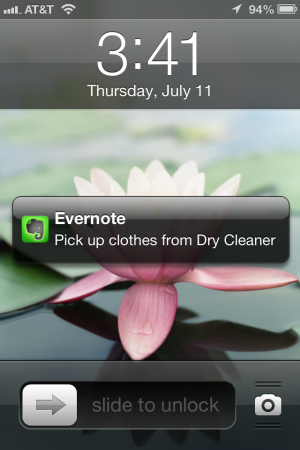 When the note opens, you can manage the notification.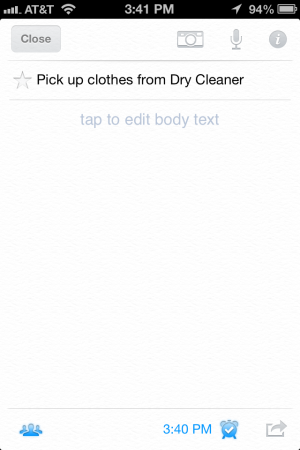 Get More Updates
See some of the other places where you can connect with me out there in the wilds of the internets.