Boost the Power of the Rest of Your Applications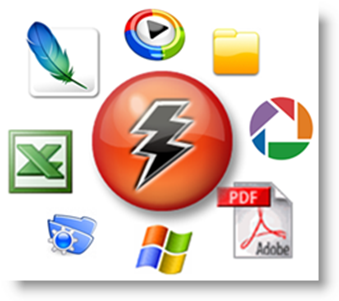 Goal: Provide a list of third party plug-ins to help you maximize the applications on your computer.
The Best of the Rest – Most applications don't have as many great add ons as the preceding group, but there are many that have one or two killer accessories. We'll take a look at some other great add ons that will help you get the most out of your system.
What I'll Cover
I'll cover plug-ins that extend the following applications:
Microsoft Excel
Picasa Image Manager
Adobe Creative Suite
Windows Media Player
Plus a few plug-ins that allow you to do convenient things in every application on your computer.
Become an Overnight Excel Genius

I work with accountants and finance people, so I'm using Excel all day long. There are a bunch of things that I do frequently that can be time consuming. I use the ASAP Utilities plugin for Excel to make those things simple.
ASAP Utilities – ASAP Utilities is a powerful Excel software add-in that fills the gaps in Excel, and automates frequently used tasks. It has more features than you can count and they help you with everything. When I show this to all of the "Excel Gurus" in my office they always ask me for the download link.
Take a look at the options that you can use on Text alone: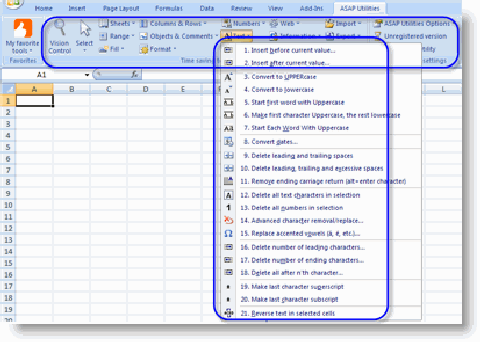 See a full tutorial on Getting the Most out of Excel using ASAP utilities. There is even a video walkthrough with step-by-step instructions.
Bookmark your Frequently Used Folders
Filebox Extender – This is another tool that I use all day long. I maintain thousands of documents on several servers, each with a myriad of folders. Filebox Extender allows me to bookmark a bunch of "key folders". Then, I can immediately jump to my favorite folders from the File dialog in any application on my computer. This saves me from browsing, drilling, and clicking all day long. Try it and you'll never look back.
This is how it appears in any of your File dialog windows.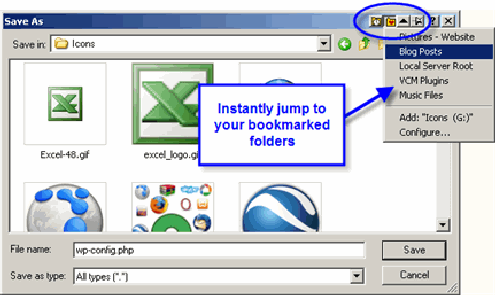 Turn Any File into a PDF

Turn any file into a PDF from any Application using the CutePDF Writer tool. This is not technically a plugin, but it extends any application on your computer and lets them output anything to a PDF file.
Send Images from Picasa to Photoshop in One Click

Picasa to Photoshop button – Add a button to Picasa that will automatically open the current picture inside Photoshop for advanced editing. There are a number of other buttons that can be built using this new API. Take a look at how to make your own custom buttons.
Get Awesome Plugins for Adobe Creative Suite Applications

Photoshop, Illustrator, Flash, and Dreamweaver – Adobe has a site called Adobe Exchange which houses thousands of third part extensions for just about all of their applications. Some are free and some are not, but there is a great system for finding, researching, and installing tons of useful extensions.
Breathe Some New Life into Windows Media Player

Windows Media Player – If you're a Windows Media Player user, then WMplugins.com has a bunch of plugins that will help you get more mileage out of your media experience.
Don't Miss Anything
Become a Subscriber

Subscribe to RSS Feed |

Subscribe via Email |

Comments
Get More Updates
See some of the other places where you can connect with me out there in the wilds of the internets.