Chrome + Tab Bundles + Bit.Ly = Browser Tab Sharing Perfection
Overview: You will learn how to create one link to every open browser tab in 5 seconds using Tab Bundles and Bit.Ly URL Shortener.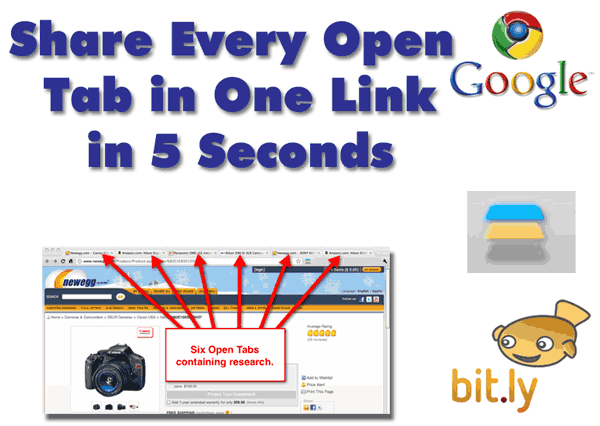 Save Time Sharing Links
When I am researching something on the Internet I usually have several browser tabs open. I recently found a handy tool that lets me save the URLs of every open tab in a single click. The Tab Bundles browser extension for the Google Chrome Browser gets the URLs of every open tab, and puts them on a single page. The Bit.ly URL Shortening Service then creates a short link to this page. Now, you can Email, FaceBook, Tweet, or Bookmark this collection of pages. The whole process takes about 2 – 3 seconds. Really, it's that fast.
Creating a Tab Bundle
Let's say you were researching which fancy new camera that a friend should buy. You narrow it down to 5 or 6 choices that they should consider. Let's create a single link that will give them a brief overview of all of the pages that you have open.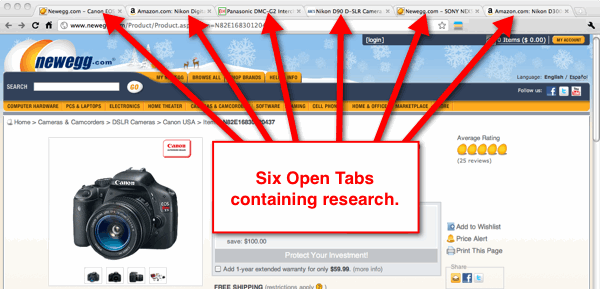 Install the Tab Bundles Extension for Google Chrome
Start out by using Google Chrome to do your research. Then, go install the Tab Bundles extension in your browser.
You will see a small (

) icon on the Chrome menu. Click the Tab Bundles button.

A new tab will open to Bit.Ly, which is a URL shortening service.

You will see the URL of every tab that you had open in a text box.
Click the Shorten button to create shortened links for each of the URLs.
Bit.ly will create a shortened link for all of the original URLs. You can copy any of the short links now, but what's the fun in that? Let's get create a Bundles that will hold all of these links.
Click the Bundles button.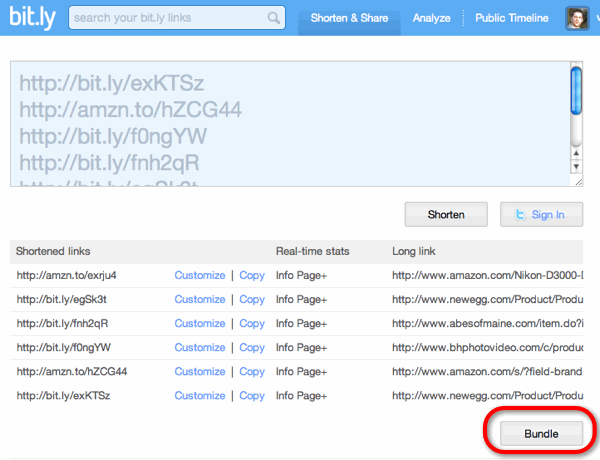 A new page will be created that you can give a unique title to before you share it. This page contains the Page Title, Page Description, Thumbnail Image, and of course a Link to all of the pages that you had open.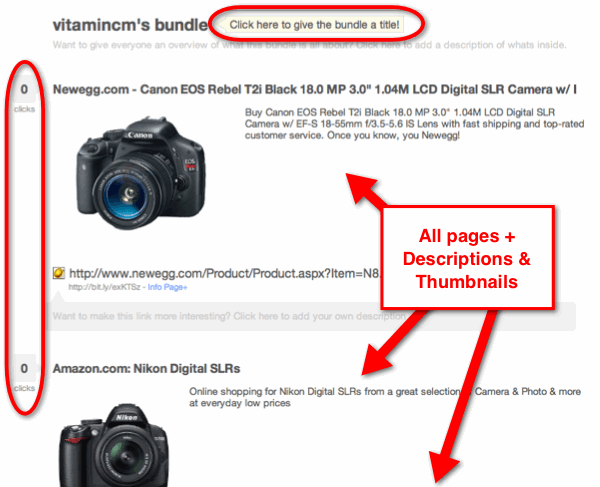 Now, you can share a link to this page by copying the shortened URL on the right hand side of the link bundle.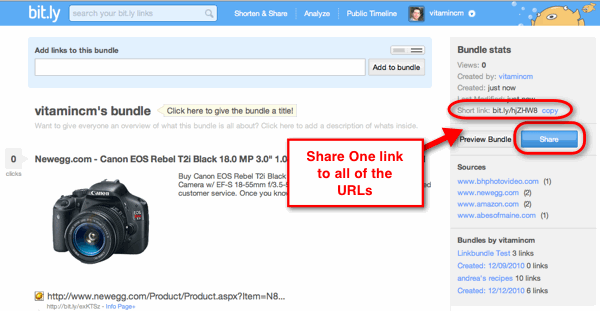 You can even go back there and view statistics on how many clicks each of the links received.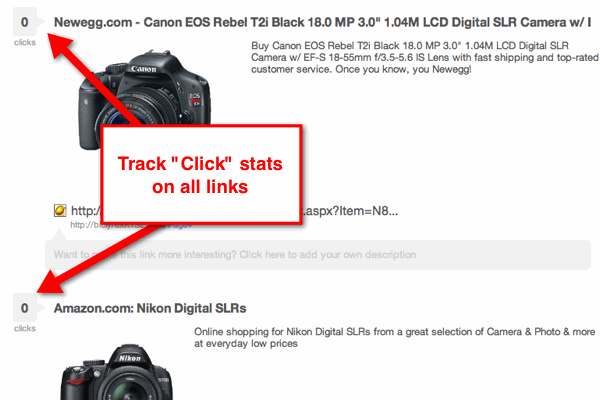 Once you learn how to do this, the whole process can go from a mess of tabs to one short Email, Twitter, FaceBook, etc ready link in about 5 seconds.
Possible Uses for Tab Bundles
OK, this all looks pretty easy, but what are some cool ideas for using Link Bundles?
Sharing any type of research with friends, family, and colleagues
Christmas & Birthday lists
Sending a bunch of restaurant choices for your friends to peruse before a night on the town
Sharing a several cool news article on a current story
Posting a Resource Roundup to Twitter and FaceBook
I would love to hear what you would do with a Tab Bundle. Put your amazing idea in the Comments below.
Creating Tab Bundles – Video Tutorial
See how to create your own tab Bundles in the video below.
Did you Like this Article?
Why not get free updates from VitaminCM.com?

Subscribe via RSS Reader


Subscribe via YouTube
Or just

Follow me on Twitter, where I am constantly sharing great articles written by people WAY smarter than me. Or, see some of the other places where you can connect with me out there in the wilds of the internets.
Get More Updates
See some of the other places where you can connect with me out there in the wilds of the internets.