Pretty Cool, but I'm Still Looking for More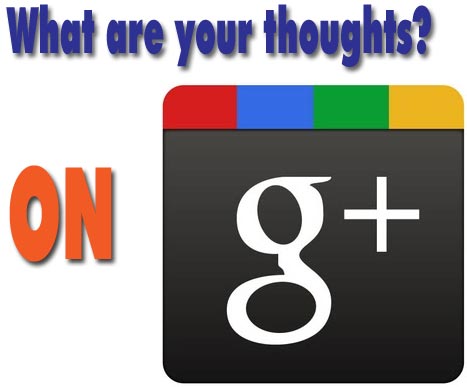 Google + has been live for just about a month now. I got an invite (thanks Gerald Webber) about three weeks ago. I've been using it for a few minutes here and there just about every day. I have some mixed feelings about exactly how much I like it. (Add me here and I'll add you back.)
Things I Like
Circles – I love the concept of grouping people into different buckets. Let's face it, all contacts are not created equal. Instead of calling EVERYBODY a "friend", I have a circle calledFriends filled with people who I'm actually friends with. That's old school! I have a few other circles like: Family, Coworkers, Acquaintances, and Following (people who I follow, but dont' really know).  This way, if I want to see what's going on with the people in any of those groups, I can filter their news streams intelligently.
The Stream – Well, not the entire stream, but the ability to Plus One (like), Comment On, and Share from right inside of the Stream. This is kind of like a mix between Google Reader, Facebook, and Twitter.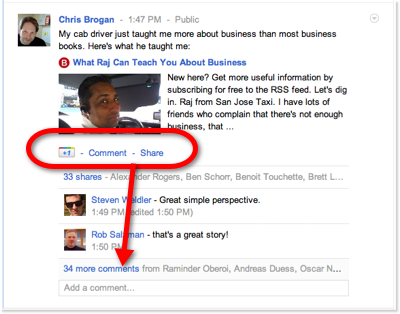 Things I'd Like to See
YouTube Integration – I have over 100 videos that have 350,000 + views. Why aren't they part of my profile? I'm sure they'll get it figured out at some point.
Picasa is just not Flickr – I know, it's Google's photo service, but Flickr is still light years ahead.
Google Docs Integration – Enough said.
Still Not Sure Yet…
I have not tried the Hangout feature yet, but from the videos that I've seen it looks like a pretty cool feature.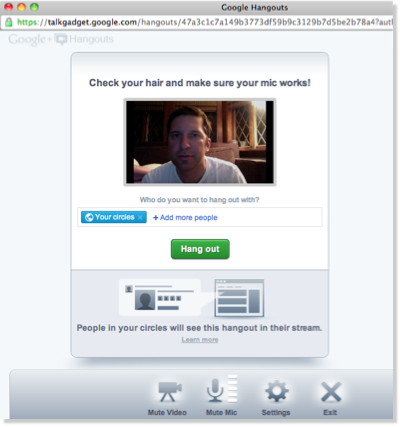 Your Two Cents
What do you think about Google + so far?
Please leave any of your thoughts in the Comments below. If you still need a Google Plus invite include that in your comment. I'll try to see if I can scare up an invite or two while they last.
Thanks
Did you Like this Article?
Sign up for free updates from VitaminCM.com?




See some of the other places where you can connect with me out there in the wilds of the internets.