04 Mar 2012
Good Opportunity for New Bloggers to Get Practice and Exposure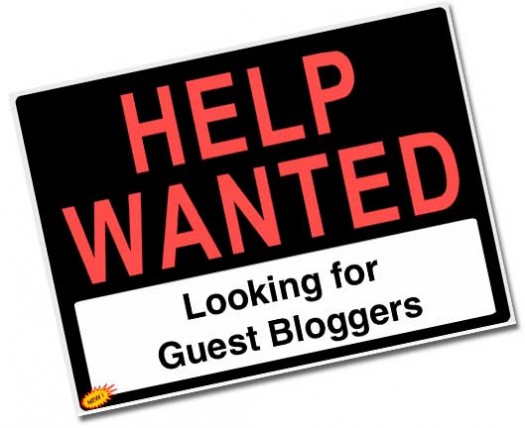 I guess that time has finally come, I'm ready to ask for some help. I'm looking for people to write a few guest posts. If you have that burning desire to put your thoughts on paper (so-to-speak), here's you big chance.
What I'm Looking For
I'm looking for real people, not agencies or article farms. I would love to give new/young bloggers a shot to show their stuff.
Someone with a passion and energy for helping people learn new, useful, fun things.
Do you like computers, gadgets, music, photos, video?
Do you like to learn new things and share it with people?
Do you have strong opinions?
If you answered heck yes to the previous questions, then keep reading.
I'm looking for someone who can write an article or two. These articles can be Tutorials, Tips,Best Practices, Product Reviews, Angry Rants about Technology Aggravations, Opinions,Predictions, or something else related to the core subject matter of VitaminCM.com.
What I'm Not Looking For
Now that you know what I am looking for, here is what I'm not looking for:
I WILL NOT accept articles from crappy agencies or SEO consultants. No, I don't want a 450 word article packed with keywords and some garbage link to the client that you are ripping off. It actually hurts my site and the customer's.
My name is Chris – if you don't include it in your email, I know you are either a spammer or too lazy to read it off any page on this site.
What's in it For YOU?
Fame, Fortune, and Millions of Adoring Fans. (Alright, I can't promise any of that.) This is not a paying gig, the revenue and budget here is non-existent. I use my day job to pay the bills, this is purely a labor of love.
Seriously, contributors will get an Author page with links to their site(s) and other works. Your bio will appear at the bottom of your article(s) and it is ok to include one or two RELEVANT links to your content in the body of your article.
Plus, I go out of my way to push, plug, and promote anyone that I work with. I have established profiles on just about every relevant social media site on the web. It's always nice to get and give favors. While I don't currently have the budget to pay in cash, I will give you whatever help that I can on your ventures.
In addition to all of that, you get a chance to get your voice heard in a different venue. This is probably best for someone new, trying to build their chops and exposure. When I was starting out, I would have loved to get a chance to get my work seen on some other sites.
How to Apply
Send me an email at CM@VitaminCM.com with "Guest Blogger" as the subject.
Include the following:
Name and Contact Information
Samples of your work: Links to your favorite posts or a Word document with some of your writing. I care a lot more about enthusiasm than perfection.
What you would like to write about: Ideas, Topics, Opinions, Experiments, Surveys, whatever.
When and how often you can contribute: Monthly, Weekly, etc.
Good luck, I can't wait to hear from you.
There are a lot of interesting things coming up, DON'T MISS ANYTHING!
Sign up for free updates from VitaminCM.com?
See some of the other places where you can connect with me out there in the wilds of the internets.
About the Author
Christopher Masiello
E Learning Guru by day, blogger by night. I run the VitaminCM.com blog (this site).
Comments