How to Make uTorrent Automatically Find and Download your Favorite Shows
So you learned how to Download TV Shows from the Internet in my last post. Now that's great for one off shows, but you'd really like to make your computer go out and grab the newest episode of your shows automatically.
You can have uTorrent go look for newly posted episodes of your favorite shows and begin downloading them automatically. This is done using an "RSS" feed. RSS stands for Really Simple Syndication; which allows websites to post new content to their site and have a "RSS Reader" check and download this new content automatically. There is an RSS Reader built into uTorrent.
If you go to the tvRSS (the RSS in the name refers to this technology) download page for your show, there is an RSS link at the top of the episode listing. (circled below)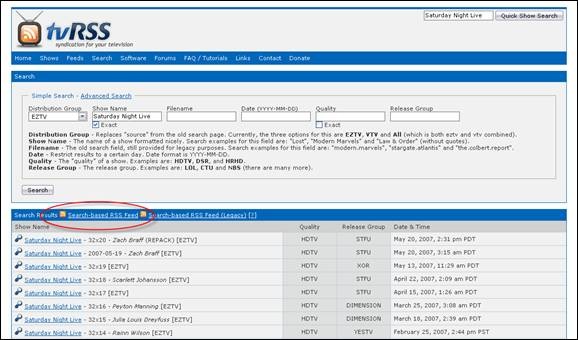 You need to right click on this RSS link to open your browser's Options menu.




Select Copy Shortcut from the Options menu.
Now, go back to uTorrent and tell it to check this "feed".
Select Options> RSS Downloader from the toolbar.





This will open the RSS Downloader window.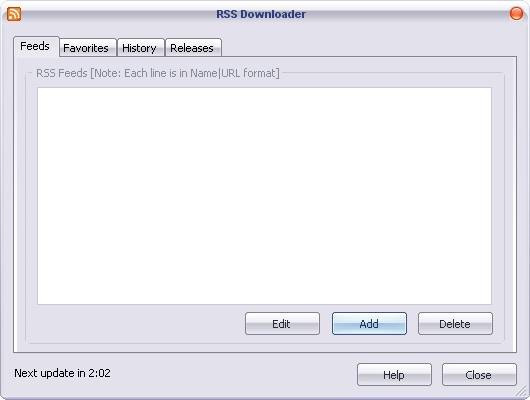 You are going to Add a feed to this list.
Click the Add button.
The Enter Feed form will open.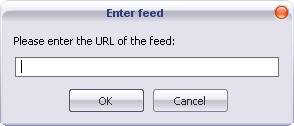 Press "Ctrl + V" on your keyboard to paste the link that you copied into the field.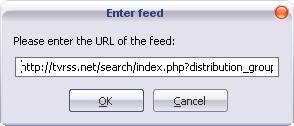 Click the OK button to close the Enter Feed form.
Your feed will be listed in the RSS Downloader window.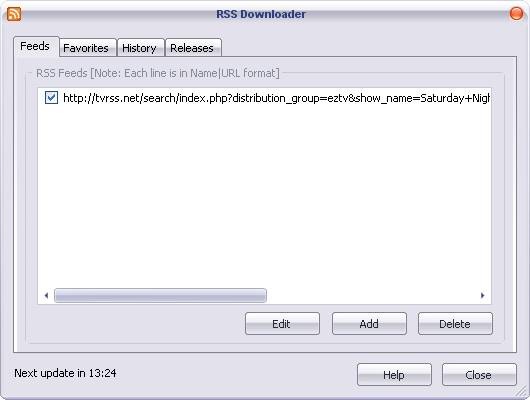 Click the Close button to close this window.
Now, uTorrent will automatically look for newly posted episodes and download them automatically each time you launch the program.
You can use this technique to queue up all of your favorite shows. If you launch it in the morning before work, they will be there waiting for you by the time you get home.
Well, there you have it! Everything you need to know to grab TV Shows from the Internet. In case you don't feel like sifting through these instructions while your are setting this up, I put them in a 10 page Word Document that you can print off. (Yikes, Paper!)
Here are the instructions in a Word Document:

How to Download TV Shows from the Internet
Update: More Ways to Download Your TV Shows
There is an article on Lifehacker that outlines Six Ways to Catch Your Favorite TV Shows. Very thorough and well written. They're the best at this stuff!
Subscribe to VitaminCM.com for Free
Get free updates from VitaminCM.com

Subscribe to RSS Feed

Subscribe via Email

Subscribe to Comments
Get the VitaminCM.com Podcast
Subscribe via iTunes
Get More Updates
See some of the other places where you can connect with me out there in the wilds of the internets.