Quick Painless Install and Set Up for FREE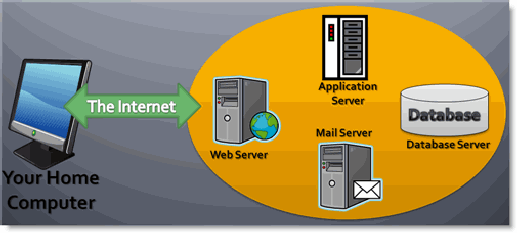 If you have a website or do any type of web development you have probably needed a server at some point. Not everybody has a full blown commercial web server at their disposal for development, experimenting, and testing their site. You may think that it is both expensive and complicated to have your own local web server.
You may think that it is both expensive and complicated to have your own local web server. Nothing Could be further from the truth!
Nothing could be further from the truth. True, you do need a few pieces of specialized software that can be complicated to install and configure. However, there is a wonder application bundle that has all of the key components of a web hosting server bundled up and configured in a simple wizard driven installer.
"What is the modern miracle", you say? Why, it's XAMPP!
XAMPP is an open source project built by the people at ApacheFriends.org. Actually, it's a compilation of several pieces of open source software bundled together to make a robust, powerful, feature-packed web server. Best of all, it's all FREEEEEE!
What Do You Need to Set Up Your Own Local Server?
There are four main components to a web server:
Web Server – Serves Pages to the Browser (HTML, PHP, JSP, etc.)
Application Server – Processes "Requests" from Web Pages (Queries, Calculations, Transactions, etc.)
Database Server – Collects, Stores, and Supplies data to "Applications" (Names, Dates, Products, Documents, etc.)
Email Server – Handles receipt and delivery of Email to and from Internet (Internet to You -OR- You to the Internet)
Download the PowerPoint slides to accompany this article here

.
Getting the Software
We're going to go to ApacheFriends.org to download the installation file.
Installing the Software
The Install uses a typical windows installer wizard. (See the video below for complete step-by-step instructions.)
Start Up the Servers
Set Up the Websites' Folder Structure
After your server is installed, you need to set up the folders that will house your website's files.
Go to C:xampphtdocs.
Create an Images folder.
Create a Files folder.
Create a Scripts folder.
Other Cool Server Tutorials
These articles have even more with your home server:
Setting Up a VPN on your Computer
Now, you have everything set up to start building your very own testing website complete with dynamic data functionality. Enjoy!
Still think it's too hard? Then watch the videos that show every single step in the process.
Getting and Installing the Software
Configuring XAMPP on Your PC
Other Good Resources on Setting Up a Testing Server on Your PC:
Zend Organization (Makers of PHP)
World Wide Web Consortium (Standards Body for Internet)
Install Your Server on a USB Drive and Take it With You
Get More Updates
See some of the other places where you can connect with me out there in the wilds of the internets.