Automate Tasks to Save Time
Overview: You will learn how to create automated tasks using web service If This Then That in this software tutorial.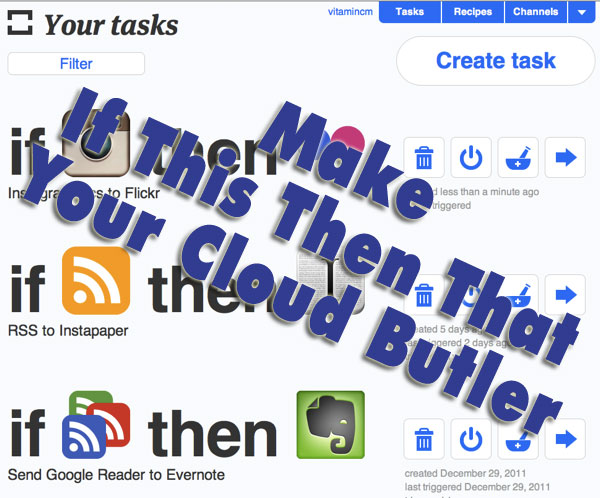 Did you ever wish that you had a robot in the cloud that could take care of simple, repetitive tasks? You know, things like:
Keeping your Facebook and Twitter profile pictures in sync
Posting Instagram photos to your Flickr account
Texting you when certain things happen
That's where the new service If This Then That comes in. You can use IFTTT.com as your personal butler. The service is both simple and powerful at the same time.
How Simple? Just click a few buttons and you have an automated task working on your behalf.
How Powerful? You can automate tasks on 31 services based on events that happen almost anywhere. You can create over 3,500 combinations of "Triggers" that do things like:
Date, Time of Day, Email, Phone Calls, Text Messages, Stock Prices, Weather Conditions
Post Statuses to Social Networks
Uploads to Social Media sites
Add files to services like Dropbox or Evernote
Even daisy-chain these events together
Services and Events Supported by IFTTT
Here is a list of the services and events that you can use to create you automated tasks: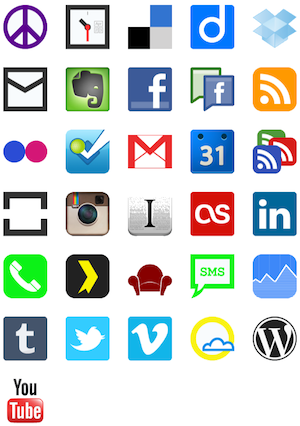 Sample Tasks
Here are some of the types of things that you can do to make life a little more simple:
Send yourself a text or phone call at a predefined time to escape a nightmare date.
Send a text or email if it's going to rain/snow tomorrow.
Post a copy of your Twitter status to Facebook or Google+
Send an alert if a stock hits a certain price
If This Then That Task Building Tutorial
Let's build a simple task that will post a copy of your Instagram pictures to your Flickr account. Then, we'll see if we can create a more complex process that daisy-chains simple tasks like this together.
Enabling your Services
Triggers are the starting or ending point of your tasks. Most of the triggers that IFTTT.com can use are the services to which you belong. Before we build any taks, you will need to enable any of the services that you want to use. Once you do this, you are ready to start building tasks.
Creating an IFFTT.com Task
Click the Create a task button.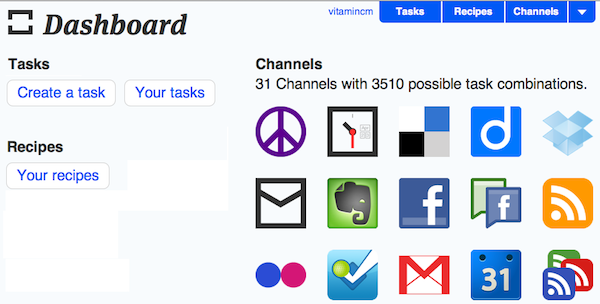 IMAGE
Click the this link.

Click the Instagram icon as your trigger.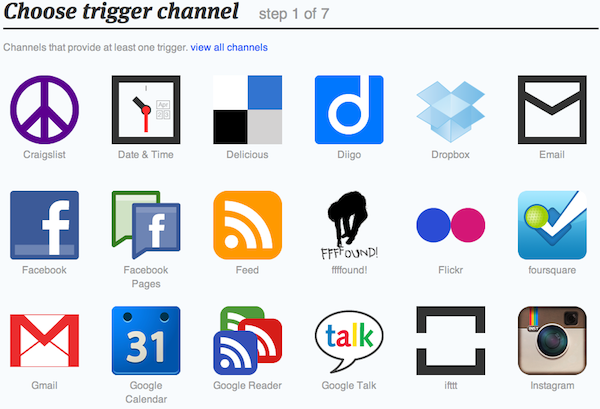 Select the Instagram event that will be your trigger. "A new photo by you"

Click the Create a new trigger button.

IMAGE
Select the that link.

Select the Flickr icon as your "action channel".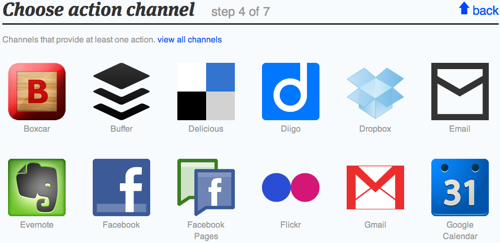 Click "Upload public phot from URL" as your action.

Populate the action fields and click the Create action button.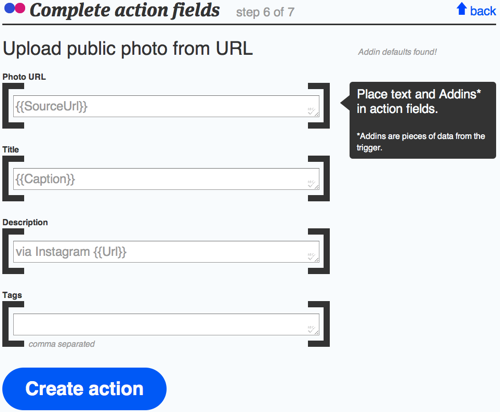 Give your task a description and click the Create Task button.
The completed task will be available to edit.

That's it, your task is created. Now, the next time you post a picture to Instagram, a copy of it will automatically get posted to Flickr.
Connecting Tasks Together
One of the other Triggers that you can use when creating a tasks is another IFTTT.com task. This opens up the possibility to create complex automated workflows. You could take the task that we just created and use it to drive other tasks. For instance; every time that task runs, it could also place a copy of the photo in your Dropbox, then create a photo post to your WordPress blog.
Let's say you are a blogger at an event. You could take a picture and post it to Instagram with your tags and commentary. If you placed a link to your site in the Description that would be even better. Now, you can go on your merry way knowing that in the background that image will go to your Flickr page, get downloaded to your computer, and create a post on your blog. All automagically while you are on to your next move. Pretty cool!
If This Then That Video Tutorial
The following video walks you through the process of building an IFTTT.com task.
Similar Tip
I previously showed you this Apple Automator Tutorial to see how to create similar automation workflows on your Mac.
Did you Like this Article?
Sign up for free updates from VitaminCM.com?



See some of the other places where you can connect with me out there in the wilds of the internets.
Get More Updates
See some of the other places where you can connect with me out there in the wilds of the internets.