Using Graphics and Animations to Explain Things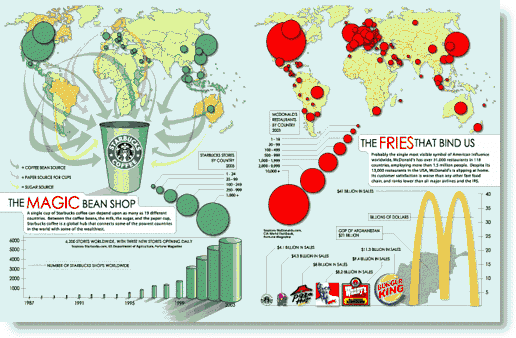 Did you ever have a really complex concept or idea to express. Often times, words alone are not enough to convey the information in an effective way. Sometimes, I can put together a few PowerPoint bullets (ugh!), maybe a graph or chart, of if I'm feeling like exceeding expectations, I'll throw together a Visio flowchart. These all help, but if you really want to knock people's socks off, you need a high quality Information Graphic.
Information-Design has a great list of articles on the art of Information Graphics. Strangely enough, there is not a single image on the entire page.
Illustrations that Tell a Story
Princeton had a piece on Information Graphics on their International Networks Archive site. (The picture at the top of this post and some other cool ones can be found there.)
Information Graphics as Animations or Videos
There are some great examples of Information Graphics in Music Videos, Commercials, and Performance Art. Here are some good ones that I found on Youtube:
This Royksopp Video for "Remind Me" is the best animation that I have ever seen. If I had these guys at my beck and call, I could teach or explain any topic on Earth.
History Through the Eyes of Information Graphics
I came across some pretty cool animations that explained history in a new and interesting way. (If you are a data/illustration/history geek like me anyway.)
You can see the History of the World's Major Religions in 90 Seconds at Paunce.com. This is a must see.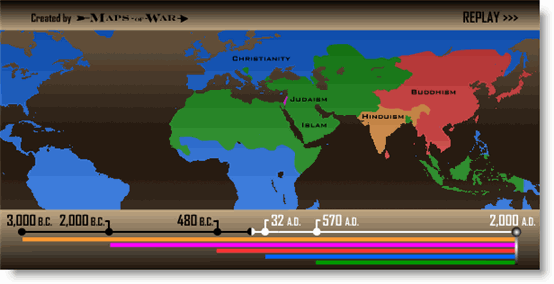 The U.S. Army has a great interactive History of the Battle of Gettysburg on their website.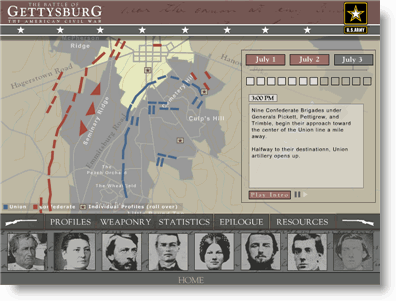 HistoryShots is selling bunch of poster illustrations that track the History of Life on Earth and many other interesting things.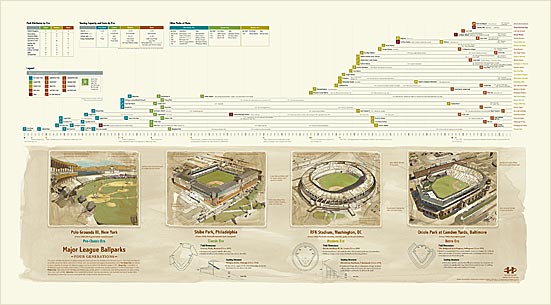 Maybe history wouldn't have been so boring if we had some cool stuff like this to help us learn.
Subscribe to RSS Feed |
Subscribe to Comments |

Subscribe via Email
Other Articles You May Like
What's the Point to Unlocking the

iPhone

?
Who Else Wanted More From the

iPod

Touch?
How to Download TV Shows from the Internet (Part 2)
Is Microsoft Office in Danger of Being Dethroned?
Reader Poll - Roadside Memorials: OK to Document?
See How Easily You Can Embed a Map on Your Site
The Easy Way to Download TV Shows from the Internet
How Much Social Networking is Too Much?
The Best Rap Lyrics Ever!!!
Hottest Women in Tech
Get More Updates
See some of the other places where you can connect with me out there in the wilds of the internets.