Make your iPhone Run Better and Longer
Overview: Use this quick tip to shut down the apps running in the background on your iphone. Save memory and battery life with this video tutorial.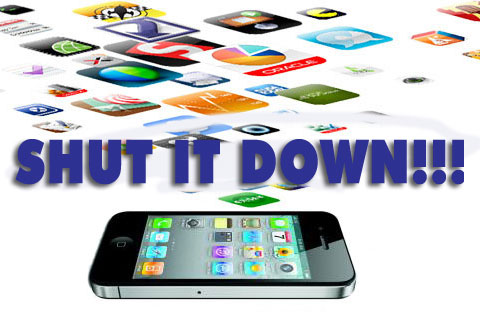 Are you having flaky performance issues on your iPhone or iPad? Do applications open slower than usual? Does there seem to be more crashes than usual? This can be caused by having too many applications running in the background. When you close an application iOS does not fully close it. The application is kept is some pseudo suspended animation. It is meant to allow it to load up more quickly the next time (which it does), but it also takes up valuable system memory and allows little processes to run in the background.
See How it's Done in the Following Video Tutorial
The following video tutorial shows you how to close any background apps and reboot your iPhone.
Every application that you ever run is stored like this and not even a complete reboot clears them out. This hurts the phone's performance and battery life.
How do you close these phantom background apps?
You can close all of these background apps in just a few seconds. Follow the instructions below to reclaim your system resources and make your phone as snappy as the day you bought it.
Accessing the iPhone's Multi-task Bar
The Multi-task bar allows you to view and close any running background applications.
Press the Home button twice.
The Multi-task bar will be displayed at the bottom of the screen.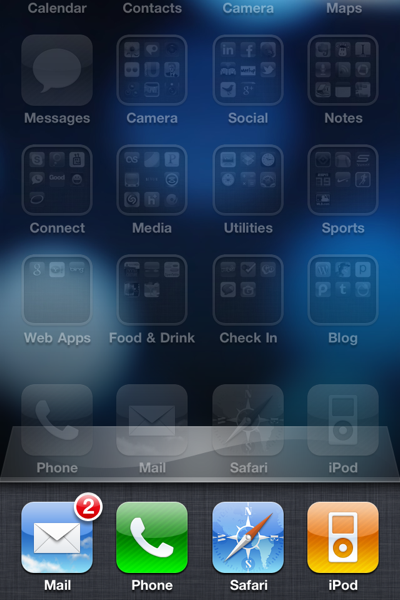 This will show all of the applications running in the background. You can swipe left and right to view them all.
Closing Running iOS Applications
Press down on one of the icons to the applications will "wiggle" and a red circle with a "minus" sign will appear on each icon.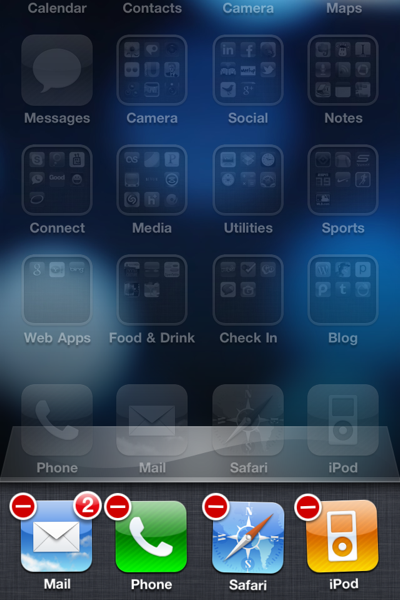 Click on the Circle/Minus icon to close each application. When you have close all of the desired applications, you can press the Home button twice again to close the Multi-task bar.
One Last Step for Good Measure
The other thing that you can do after you close any unwanted running applications is do a reboot of your device.
Simultaneously press the Home and Lock buttons until the screen goes black and then displays the Apple logo. Your device will restart and probably run much, much better.
It's probably a good idea to do this little trick every two weeks or so to keep things running smoothly.
What's your Best Tip?
Do you have a quick, helpful tip for iPhone / iPad users? Put it in the comments below.
Get More Updates
See some of the other places where you can connect with me out there in the wilds of the internets.