Make iTunes into the Workhorse that it Should Be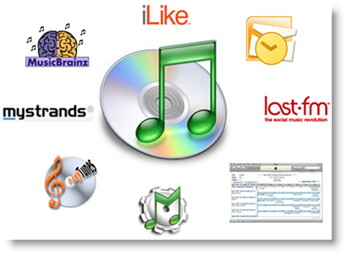 Goal: Provide a list of plug-ins and third party apps that will allow you to use the crap out of iTunes.
Apple iTunes – iTunes does a lot of good stuff right out of the box. With a little help, you can make it do even more. You can make iTunes your Karaoke machine, Download Lyrics for your songs, Stream Music across the internet. You can have iTunes integrate with online music communities to get and give musical recommendations. You can also get iTunes to tell the world what you're listening to via Facebook, MySpace, or your Blog. We'll take a look at ways like these to push iTunes to the edge and beyond.
Library Management
Managing your iTunes library is a critical, but tricky feat. In addition to finding the correct Artist, Album, and Track Number there are a host of other bits of information that impact your overall experience. These things include beautiful Cover Art, elusive Song Lyrics, and Tempo of songs. There are a host of plug-ins and other applications to help you manage all of your libraries extraneous data like drill sergeant.
Getting Your Tags in Order
I wrote an article on using third party applications to fix the missing tags in your MP3 files. This has step-by-step instructions on whipping your tags into shape. I used an application called FixTunes to automatically fix my tags.
Lyrics & Artwork
Say you want to update the Artwork and Lyrics for the songs in your library. Well, Most "popular" albums can be downloaded straight from iTunes (via the music store).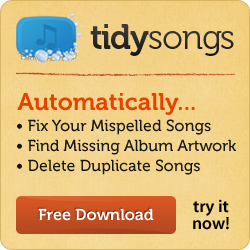 Follow these steps
Select all of songs missing artwork.
Right click on the selected songs to open the options menu.
Select Get Album Artwork from the options menu.
This will take a little while, but eventually all of the

available

Album Artwork will be added to your songs.
All in One Utilities
GimmieSomeTune is a Mac only tool that will get Album Art, Lyrics and do a ton of other things for your music collection. I'm not a Mac guy, but this makes me wish I had one.
Sound Crank is the nearest thing for Windows users. Here is the description from their site:
The SoundCrank iTunes plug-in allows you to get album art and lyrics for the songs in your iTunes library. You will be able to view album art and lyrics on your iPod once the plug-in updates your music files. It also allows you to see what like-minded people are listening to so you can find great new music.
Automatically add New Music to your Library
Whenever I add new music files to my computer, I have to manually add them to my iTunes library. What a pain. Well, iTunes Folder Watch allows you to set up "Watch Folders" and to evaluate whether there are any new tracks in them which do not exist in iTunes, and allows you to add them selectively or fully automatically.
Beats Per Minute
If you want to make a playlist of songs that all have a similar tempo, you need to know how many Beats Per Minute all of your songs are. You can use BMP Analyzer to determine and record the exact Beats Per Minute of all of your songs. Now, you can make an upbeat workout playlist or a super slow relaxation mix using the Beats Per Minute to make a super smart iTunes playlist.
Sights and Sounds
Rock a Karaoke Party (sort of)
You got some friends coming over for a party and you need some entertainment to turn your house into a "CRIB". If you want to rock a funky joint, then you can't just have Five Thousand songs in your iTunes library…. OH-NO, that aint enough my friend. You need you some KARAOKE.
But how are you going to get that Karaoke going? Simple, download MiniLyrics. MiniLyrics is great, it connects to iTunes, Windows Media Player, WinAmp, etc. and scrolls nearly perfect Karaoke lyrics across the screen.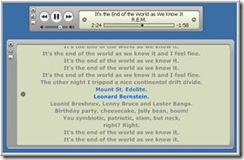 Yes, it even nailed the best lyrics ever.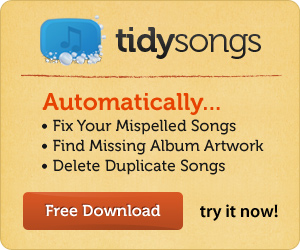 Integration with other Applications
Control iTunes from your Browser
FoxyTunes lets you control iTunes and find lyrics, cover art, videos, bios and much more with a click right from your browser.
Use iTunes with Outlook
If you use Outlook to store your Contacts and Calendar, then you can use iTunes to pull your calendar and contacts into your iPod. This is a handy way to have all of this information in your pocket all the time.
Find out When Your Favorite Bands are playing in your area.
iConcertCal is a free iTunes plug-in that monitors your music library and generates a personalized calendar of upcoming concerts in your city. It is available for both Windows and Mac OS X and supports worldwide searches.
Sharing Music and Recommendations
Share your musical tastes with the world. There are a number of "social music" communities that have plug-ins that connect your iTunes music library with other people on the web. Then, you can make friends and get suggestions for new music that you may appreciate.
I have fiddled with three of these services and they're all about the same.
iLike – My profile: VitaminCM
Last.FM – My profile: VitaminCM
MyStrands: My profile: VitaminCM
All of these sites will give you a way to put "What You're Listening To" onto sites like MySpace and Facebook. Try them and find out which you like the best.
Sharing Music FILES With Friends
There are a few plug-ins that allow you to share files directly with your friends. Of course I mean "non-copywrite songs".
Mojo – Here is how they describe their app:
Mojo is music sharing done right. With just two clicks, you are ready to browse, select, and download music from other Mojo users." Mac Only.
Our Tunes – Does a similar function and works on Windows. Download here.
Helpful Articles on Getting things done with iTunes
Here are some articles that cover other ways to help you get the most out of iTunes.
Cool article on the "Top 10 iTunes addons and Plugins." (mostly Mac only)
Lifehacker's take on the 23 Best iTunes Plugins.
Methodshop.com's "Hacks, Tips & Tricks for iTunes Power UsersHacks, Tips & Tricks for iTunes Power Users"
What's Coming Next
This is the second in a six part series on "Getting the Most Out of Your Software Using Third Party Add Ons". The next article covers plug-ins that will help you make Firefox your computer's MVP.
Be Sure that you Don't Miss Anything
Subscribe to the VitaminCM feed.

Subscribe to RSS Feed |

Subscribe via Email |

Comments
Get More Updates
See some of the other places where you can connect with me out there in the wilds of the internets.