Save your Battery Life, Data Usage, and Processing Power by Killing Background Apps
Goal:Learn how to shut down applications running in the background in iOS 7.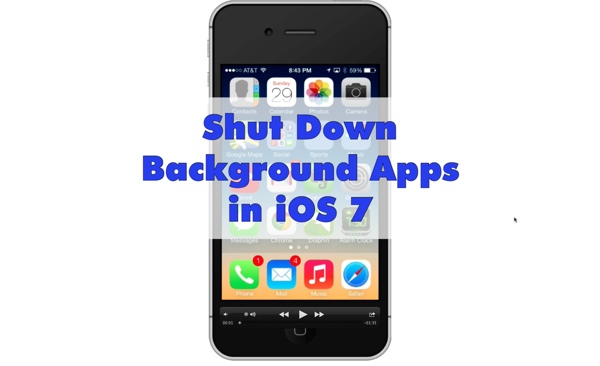 First, the Bad News
When you launch an app on your iPhone, it runs even after you click the Home button to close it. Actually, you really just minimized the app – you didn't close it. After using several apps (or dozens), you will have a big pile of crap running in the background.
"So what?" you say. Here's what; many of those apps do a few not-so-great things unbeknownst to you.
They download data
They run background process which use CPU and Memory
They wear your battery down
All of these things make your awesome little friend a lot less awesome.
Here's What You Can Do About It
You can shut down any apps that are running in the background using the Multitasking menu. Double tap the Home button.
This will open the Multitasking menu. You will see a thumbnail preview of the app you were most recently in, as well the rest of your running applications. Swipe to the left to see the rest of your open apps.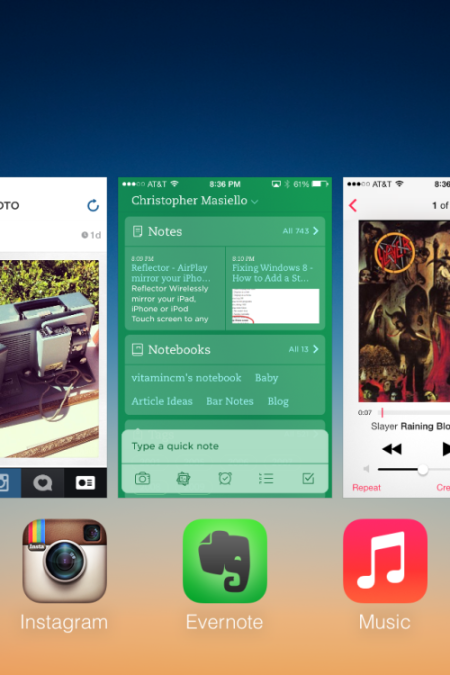 Closing Running Apps
You can activate the App Killing Mode by holding your finder on one of the app thumbnails for a few seconds.
Swipe an app up and off the screen to fully shut it down. Scroll left and right and repeat the upward swipe to close any or all running apps.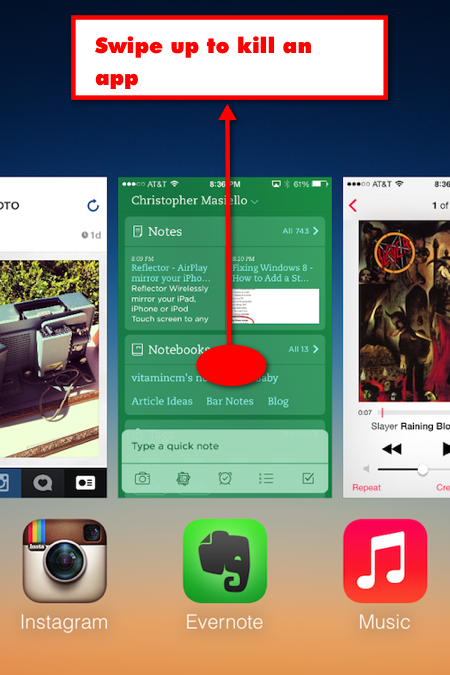 How to Reboot your iOS Device
Once you kill all of the apps that you want closed, you can/should reboot your device.
Hold down the Home button and the Screen Lock button.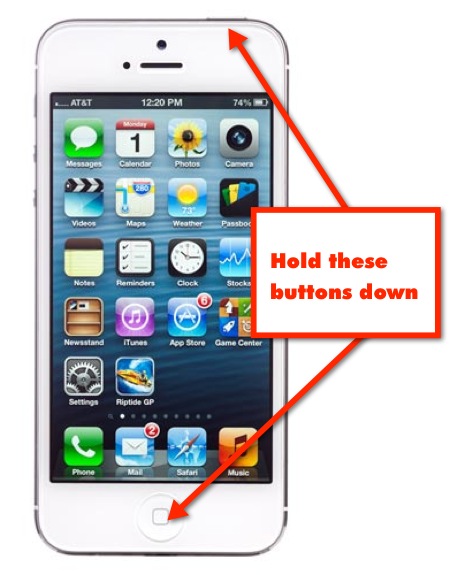 The screen will go black in about 5 seconds, then the Apple icon will appear in another 4 seconds.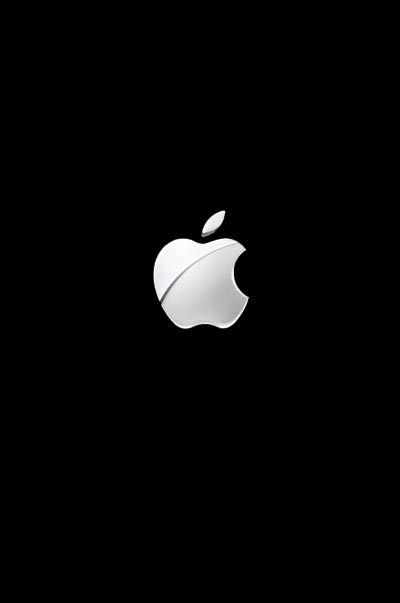 Now you can release the Home and Screen Lock buttons. In a few more seconds you will see your Home screen.
That's it, all of your background apps are closed and your device should run a little better.
Watch the Video Tutorial to See How it's Done
Get More Updates
See some of the other places where you can connect with me out there in the wilds of the internets.