Install All of your Favorite Mac Apps in a Flash
Overview: See how to quickly install numerous applications on a new Mac computer using AllMyApps.com.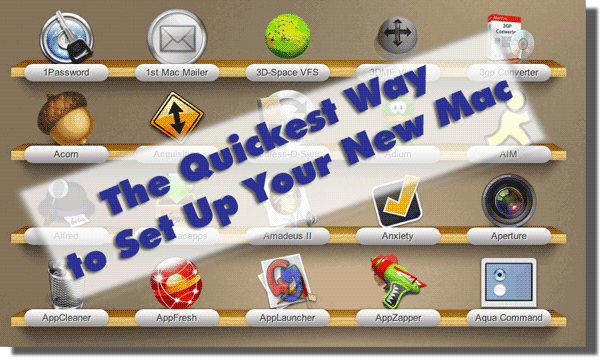 Save yourself a lot of Time and Headaches
Not many things are as bittersweet as getting a brand new Mac. Sure, you have this beautiful new powerhouse, but you still have to go through the long tedious process of finding, downloading, and installing all of the software that you need. This typically involves making trips to a dozen or more websites to hunt down your favorite apps. What a hassle!
Last year I wrote an article for PC users that shows How to Create a Bulk Software Installer on a Windows PC using Ninite.com. The article showed how to install a dozen or more apps on a new computer in just a few clicks. This was actually my most popular (and helpful) post all year. Well, Mac users have a tool to help them install a whole bunch of applications on their computer quickly. AllMyApps.com has a collection of 418 (and counting) free and paid applications that you can instantly download, then install on your Mac.
Getting Started with AllMyMacApps
Quit scouring the web for your programs, and try the one stop for all your mac apps. Search, share, and download.
When you go to the AllMyMacApps website you can either download the Fluid application or search their catalog online.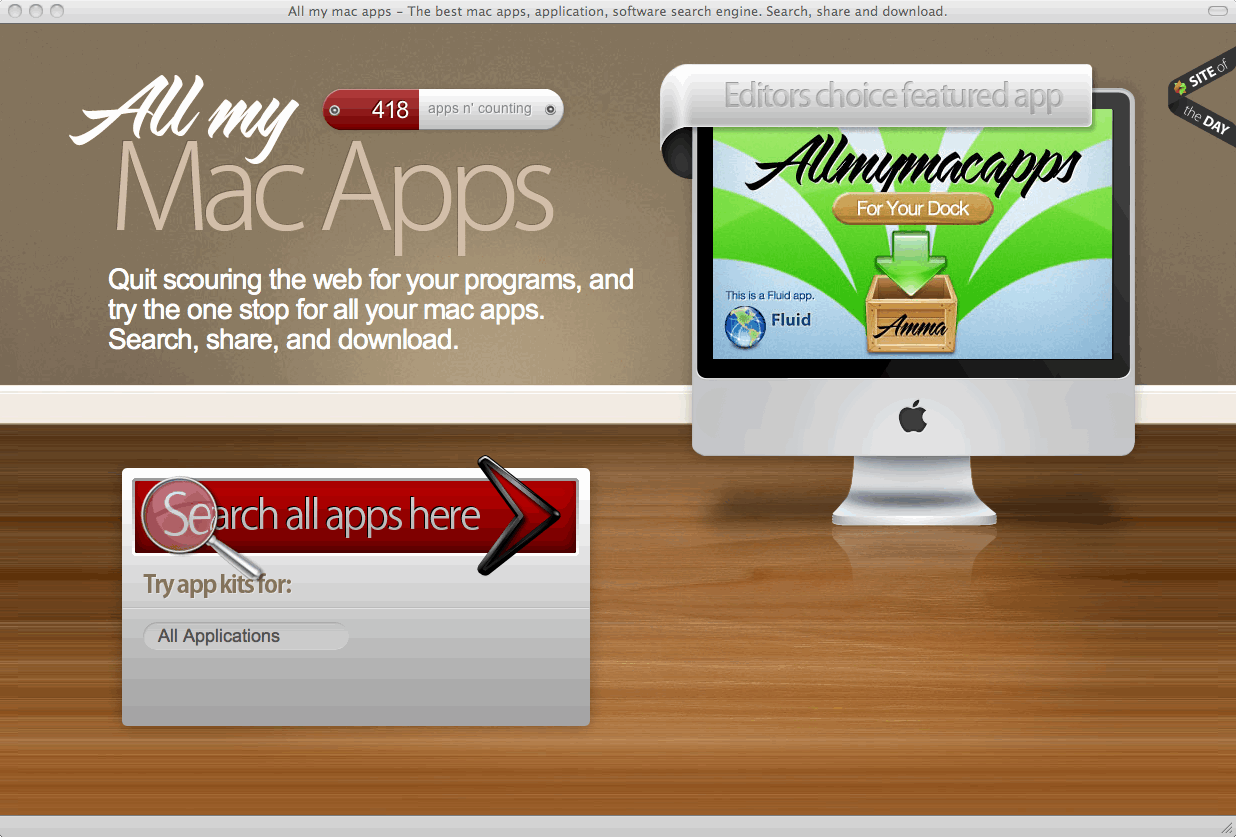 Click the Allmymacapps for your dock icon to download the Fluid app to your computer.
Install Fluid first, then Allmymacapps second. Here is a full tutorial on installing and using Fluid if you need to get up to speed.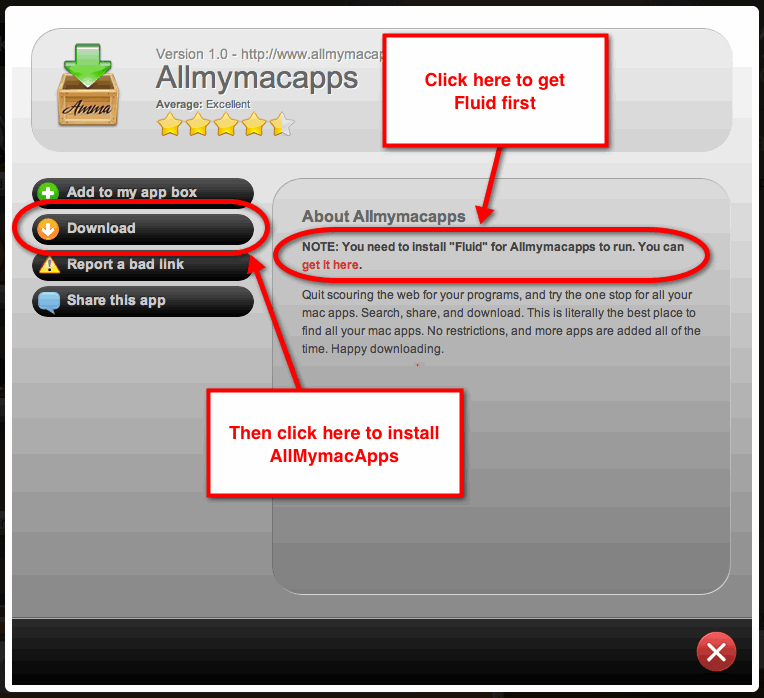 Now you can use Allmymacapps from your desktop.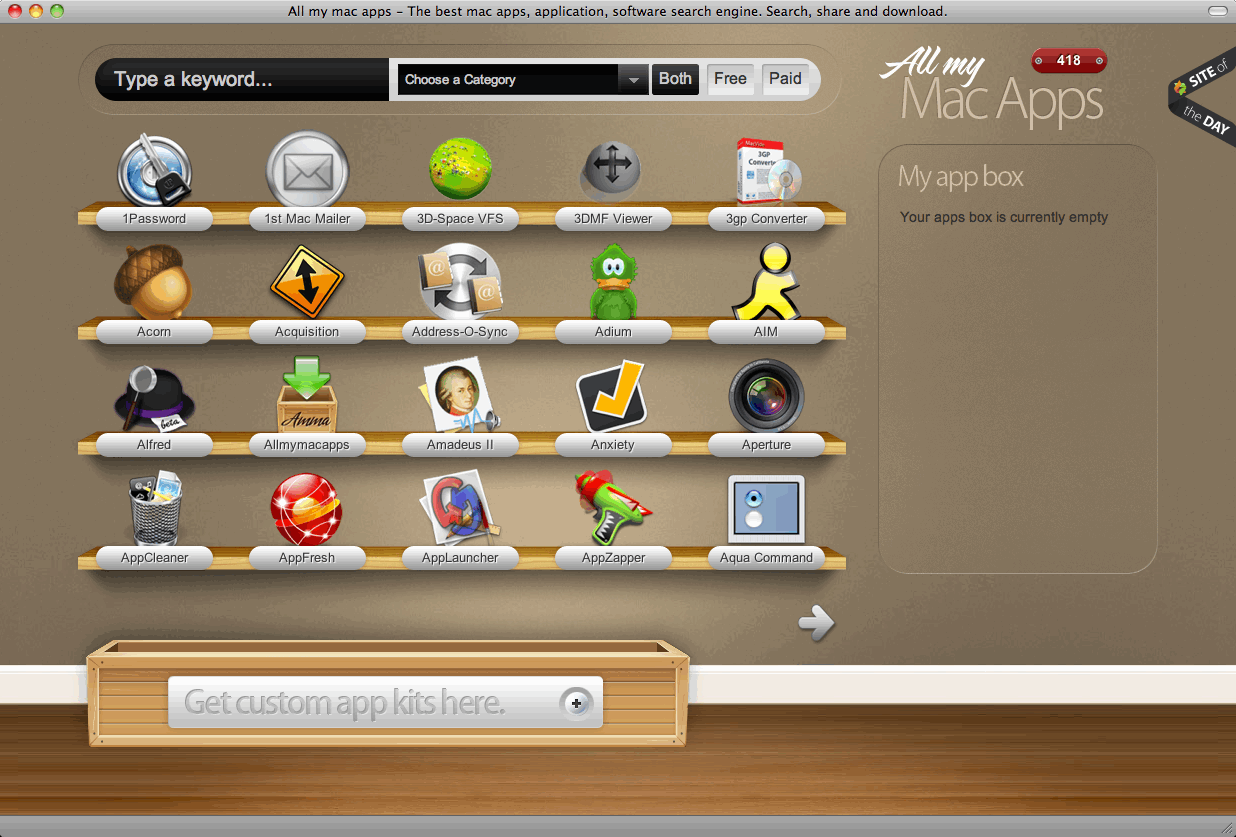 Searching for Applications to Install
You can search for apps by typing the application name into the Keyword field.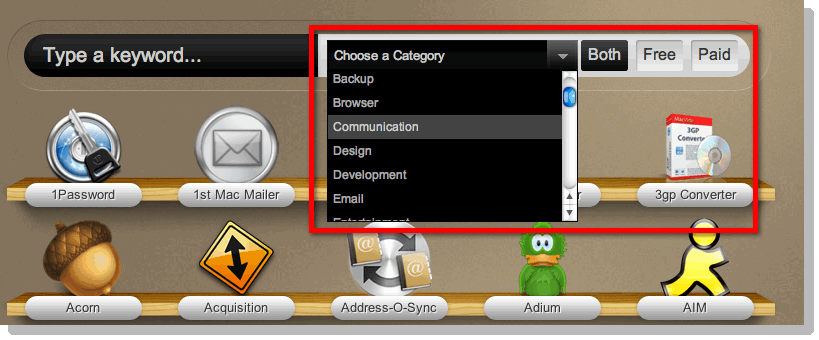 You can filter the application catalog by Category, or Cost (Free, Paid, or Both).
Hold your cursor over an application to see the available options.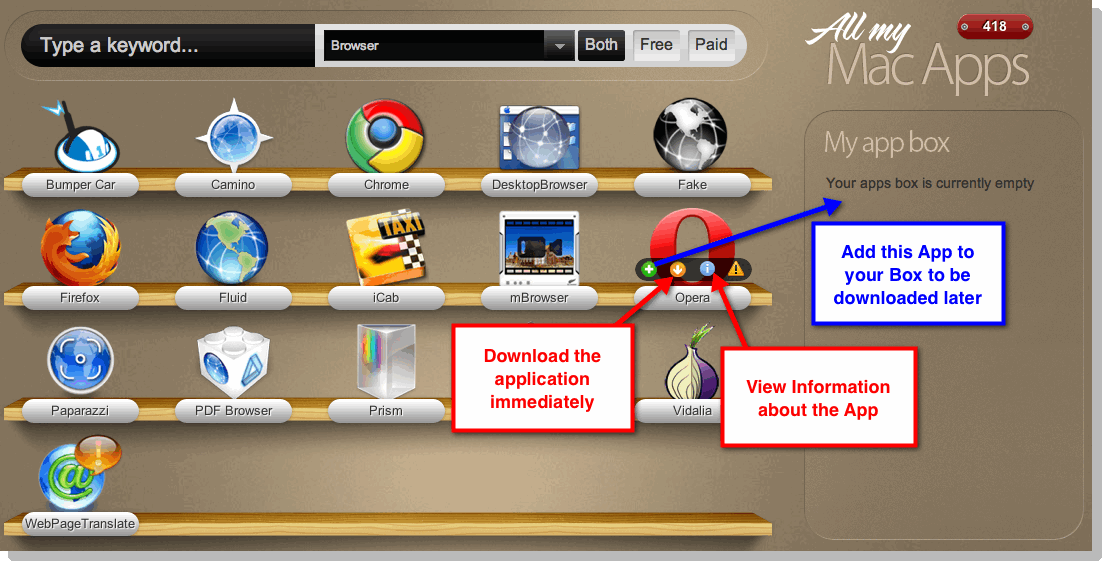 Selecting Applications for Download and Installation
You can Add an app to your app box or Download the application immediately.
If you want to know more about an app, click the i button to View information about the app.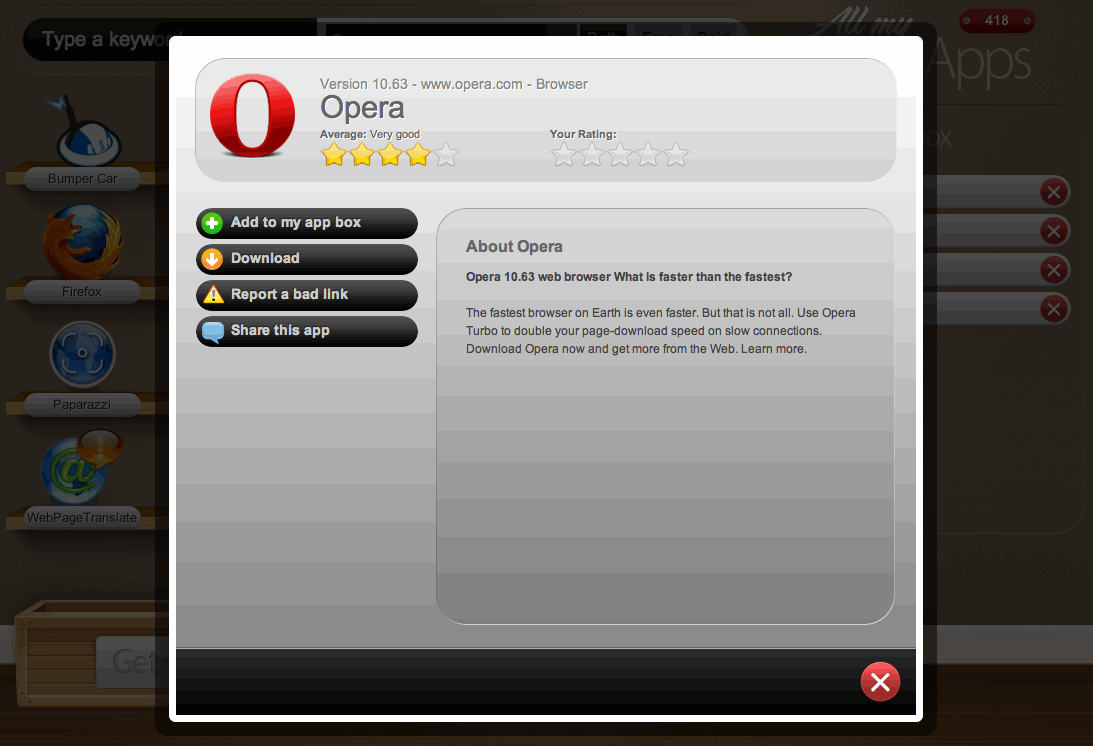 If you are going to install several applications, you should just click the "+" icon to add them all to your app box.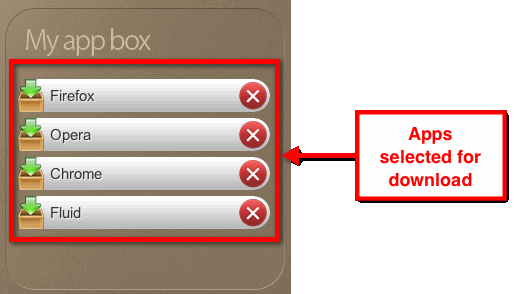 When you have all of the desired apps in your app box you can click and download them one at a time. Then you can install each application after it downloads. It would be awesome if you could download the whole bundle and have them automatically install in one shot, but for now you'll still save a bunch of time.
What I would like to see them Add
This is a nice start, but it's still not as efficient as Ninite.com. I can't wait until they add the ability to save a collection of apps that you can share with others. This would be particularly helpful for people who need to set up similar machines, over and over. (The IT guy.)
It would also be nice if the whole bundle would just install a dozen or so apps in just a few clicks. Give them a little time and I'm sure they will add these things.
AllMyMacApps Video Tutorial
See how AllMyMacApps works in the video tutorial below.
Did you Like this Article?
Why not get free updates from VitaminCM.com?

Subscribe via RSS Reader


Subscribe via YouTube
Or just

Follow me on Twitter, where I am constantly sharing great articles written by people WAY smarter than me. Or, see some of the other places where you can connect with me out there in the wilds of the internets.
Get More Updates
See some of the other places where you can connect with me out there in the wilds of the internets.