Doing What You Love, Loving What You Do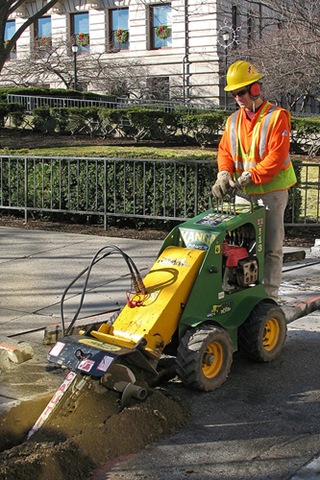 Most people have their lives broken up into numerous compartments. Family life vs. friends vs. work. Hangin' with the boys (or girls) vs. your significant other. Then, there's the age old battle between your passion and how do you pay the bills.
Mine is a little different, there is a lot of overlap between the two for me. By day, I'm an E-Learning Guru at a financial services company. I design and develop training courses on financial applications in systems area. I basically spend my day writing, maintaining web sites, designing graphics and simulations, and fiddling with software. A handful of times each month I teach classroom sessions (which I love). Increasingly, everything that I do is Web Based Training development for remote users who "consume" my content, most of whom I will probably never meet.
I find that I am rare among most people I know in that I LOVE what I get paid (pretty well) to do.
After putting in 3 or 4 grueling hours a day (I do my share of talking, coffee drinking, and attending thrilling meetings) you would think that the last thing that I would want to do is rush home, sit in front of another computer, read a bunch of other technical mumbo-jumbo, and write about it to a bunch of anonymous readers. I guess that's the crazy part. I love both of these things.
I find that I am rare among most people I know in that I LOVE what I get paid (pretty well) to do and have a hobby that I get to do all of the time that doesn't cost me very much. My wife who actually makes a few dollars more than I do (she's 9 years younger too) has a very successful career that she absolutely despises. She doesn't understand why I won't leave my employer for a higher paying company and I don't understand why she doesn't leave her "job" for some "work" that she loves.
I'm curious to see how many other people get to do something that they are passionate about for a living. And, if you're just paying the bills at the office, what do you do outside of work that you love?
Survey: Is your "job" your passion?
Answer the poll and if you have a moment, leave a comment below. I will try to answer all comments A.S.A.P.
Please include a comment below on your Job vs. your Passion.
Become A Subscriber:

Subscribe to RSS Feed
|

Subscribe via Email
|

Subscribe to Comments
Credit Where Credit's Due:
the photo "
Fiber Construction
" is used under the Creative Commons licensing. It was taken by Flickr user Pkeleher.
Click here to see more of his work
. Thanks, Pkeleher.
Other Articles that You Might Like:
What's the Point to Unlocking the iPhone?
Who Else Wanted More From the iPod Touch?
How to Download TV Shows from the Internet (Part 2)
Is Microsoft Office in Danger of Being Dethroned?
Reader Poll - Roadside Memorials: OK to Document?
See How Easily You Can Embed a Map on Your Site
The Easy Way to Download TV Shows from the Internet
How Much Social Networking is Too Much?
The Best Rap Lyrics Ever!!!
Hottest Women in Tech
Get More Updates
See some of the other places where you can connect with me out there in the wilds of the internets.