My Favorite Stuff to Read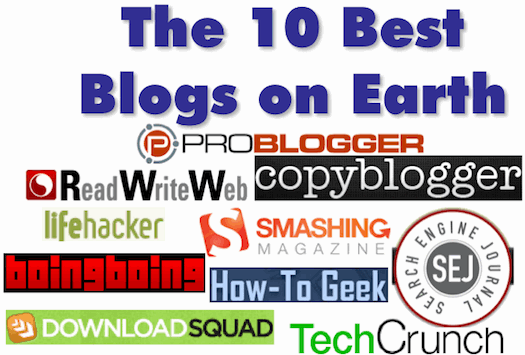 A Day without good reading material is wasted!
I read a lot of different blogs every day to keep myself informed, entertained, and inspired. When I say "a lot", my RSS Reader currently has 286 subscriptions. In this massive collection, not all are created equal. I have to admit that I usually skip/scan through lots of these sites, however I thoroughly read a few gems every day.
Here is a list of 10 GREAT sites that I am constantly impressed by each and every day. If you think that my site bears some resemblance to any of them, that's no insult to me. Anyway, if you're looking for some good stuff to read, here goes:
The Best of the Best
These three sites never fail to impress me.

Lifehakcer.com – Nobody does it any better! If you want to get the most useful tips and tricks on anything from computer software to cooking, they're the best. If I had to pay for blogs, this would be the first one to get my money. Go there and learn some of the coolest stuff ever. (Owned by Gawker.com)

SmashingMagazine.com – If you want to learn anything and everything about web design and development, look no further. SmashingMagazine has some of the highest quality writing that I have seen anywhere on the web or in print. Wanna learn about HTML5 + CSS3? They're all over it! Wanna learn about Typography? Yup, it's there. Everything they do is amazing. This is a MUST READ! They have a smaller, but equally awesome site, SmashingApps.com that covers web and desktop applications. (Owned by SmashingNetwork)

ReadWriteWeb.com – They provide analysis, predictions, and insights into whatever is going on in the world of Technology. Not only do I love the quality of their writing, I love the choices of things that they write about. The articles are always though-provoking. I guarantee that I comment on more of their articles that every other blog combined. If they don't make you think, you're probably just boring. (Self-owned)
The Rest of the Best
These sites brighten up my day whenever I read them:

DownloadSquad.com – I learn about lots of the cool new/updated software that I try and use on DownloadSquad. They always uncover hidden nuggets from the software world. If you want to know about a useful Windows Utility, new Linux Distribution, soon-to-be big web service, or anything else, stop on by. Whenever I read an article there, I am off on some new little experiment to tweak up my computing experience. (Owned by AOL.com)

TechCrunch.com – This is not just one of the biggest Tech blogs, it's one of the biggest blogs period. They cover just about everything in the world of technology. I always find great insights into what is and will be happening around the tech industry. The breadth of topics that they cover is too wide and deep to list, but they do it all very well. (Owned by AOL.com)

How-ToGeek.com – This site has a never-ending list of software tutorials covering just about anything on your computer. They are heavily Windows focused. Their goal is very similar to this site, they just produce A LOT more tutorials. If you like what I do then you'll LOVE them.  (Self-owned)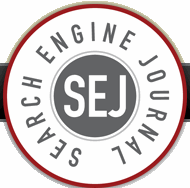 SearchEngineJournal.com – They cover everything related to Search Engines and Search Engine Optimization that you could ever wish to know. If you have a website of any kind, you absolutely need to read SearchEngineJournal every single day. Believe me, you won't regret it. (Owned by Alpha Brand Media)

ProBlogger.net – Got a blog? Wanna make it better? Stop reading and go to ProBlogger.net right now! Darren Rowse is the best source of tips, techniques, and inspiration that any blogger could ever get. If you read his blog regularly, your writing, marketing, and traffic is sure to improve dramatically. (Owned by Darren Rowse)

CopyBlogger.com – Brian Clark will help you learn how to write compelling content that will hook your readers. There are so many useful tips here that your head will explode. He has a great style and is an even better teacher. This site is sure to improve your writing. (Owned by Brian Clark)

BoingBoing.net – I don't even know how to explain this site. They write about anything and everything, as long as it's a little weird. Everything they do is really interesting, that's all I know. After plowing through 325 or so tech articles, I'm thankful to come across something out of left field that makes me smile or scratch my head. What a great diversion. (Owned by I'm not quite sure?)
What do all of these sites have in common?
They all do a great job of showing, teaching, or inspiring me. They always add something valuable to my day. I love how the make me think, stretch, and learn. If you're not reading good stuff every day (and you should be) just click on a few of the links above. Your day will instantly get better. I promise.
Get More Updates
See some of the other places where you can connect with me out there in the wilds of the internets.