Six Part Series on Extending Your Favorite Software with Add Ons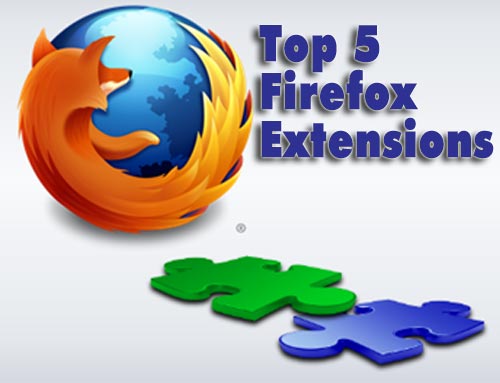 GOAL: Provide a list of add ons to help you turbo charge some of your most commonly used applications.
Even though many of the applications on my computer are great, I always feel like there are just a few things missing. Fortunately, a lot of frequently used applications allow third party Add Ons, Plugins, and Extensions to fill some of the voids left by the manufacturers.
Put your applications on some serious performance enhancing drugs that won't get detected on any test.
We'll wring every last drop of juice out of the following applications:
The Best of the Rest
What I will be covering for each application:

Microsoft Outlook – The ubiquitous Email/Calendar/Organizer tool. Some love it, some hate it (try Lotus Notes before you complain) but millions use it. For many people, Outlook is the hub for their communication and personal information. We'll cover several ways to extend Outlook's organizational powers past the desktop, to the web, your portable devices, and beyond. You'll see how to make it interact with Gmail, Skype, Twitter, Facebook, IM, SMS, plus your iPod and phone. See the article.
Mozilla Thunderbird – If you don't want to use/pay for Outlook, Mozilla's ThunderBird is a great alternative. This free, Open Source email client can be made to do most of Outlook's main functions, and a few interesting things of its' own. We'll look at ways to add a better Address Book, Calendar, and Searching capabilities. We'll also take a look at integrating with Gmail, RSS, and some other useful services.
Skype – Skype is the king of the hill when it comes to Voice Over IP applications. Besides making free (or really cheap) phone calls, you can do a lot of other useful things with Skype. I'll show you how to add in Video Conferencing, Phone Call Recording (for podcasts, not creepy stuff), Remote Control other PCs, and integrate with IM applications. In addition, I'll show you how to take Skype beyond your PC and move it onto a bunch of other devices like a PSP or Nintendo DS.
Apple iTunes – iTunes does a lot of good stuff right out of the box. With a little help, you can make it do even more. You can make iTunes your Karaoke machine, Download Lyrics for your songs, Stream Music across the internet. You can have iTunes integrate with online music communities to get and give musical recommendations. You can also get iTunes to tell the world what you're listening to via Facebook, MySpace, or your Blog. We'll take a look at ways like these to push iTunes to the edge and beyond.
Mozilla Firefox – You didn't think I'd do a series on extending popular applications without covering FireFox did you? I'm certainly not about to risk getting my Nerd License revoked. FireFox is the single most extensible application ever. Its' biggest strength is Mozilla's encouragement to take their product and stretch it to the limits. You can add in things that improve and customize security, privacy, and convenience. There are ways to reconfigure websites to your taste, discover new sites, remove annoying advertisements, and even control other desktop applications. We'll take a look as SOME of the many very helpful ways to get the most out of this tweaker's dream.
The Best of the Rest – Most applications don't have as many great Add Ons as the preceding group, but there are many that have one or two killer accessories. We'll take a look at some other great add ons that will help you get the most out of your system.
Call for Help
Most of these applications are available on some combination of Windows, Mac, and Linux. I'm not that well versed on Mac and Linux, so if you know of some great add ons for Mac or Linux specific apps, please put them in the Comments below or email them to me at (cm–AT–vitamincmDOTcom). If I get a lot of good suggestions, I'm going to publish them as a follow up article.
So stay tuned over the next week or two to see how to get the most out of your most popular applications.
Did you Like this Article?
Sign up for free updates from VitaminCM.com
See some of the other places where you can connect with me out there in the wilds of the internets.
Get More Updates
See some of the other places where you can connect with me out there in the wilds of the internets.