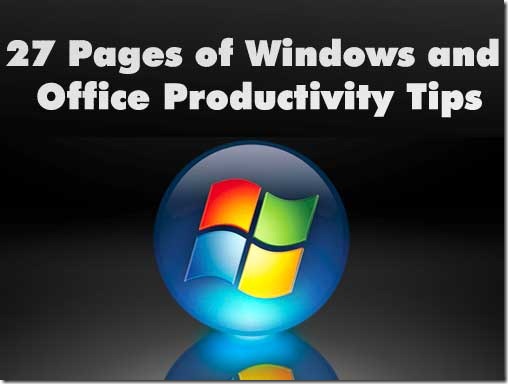 Printable Productivity Tips for Your Computer
I had to do a Lunch & Learn session at work recently on Windows and Microsoft Office productivity tips. I covered a some of the following topics:
Creating a Shortcut to any Folder
Using Shortcuts to Increase Speed and Convenience
Controlling Another Computer Using RDP Software
I put together a handout that showed how to do all of the tips that I was demonstrating. Everybody seemed to like it and find it helpful. I cleaned it up and made it into a PDF file that you can print out.
Download it, print it, use it, and share it. Enjoy!
Download the Windows And Office Productivity Tips Printable Guide

Did you Like this Article?
Why not get free updates from VitaminCM.com?
Or, see some of the other places where you can connect with me out there in the wilds of the internets.