The Cheapskate's Video Guide to Earth Day 2008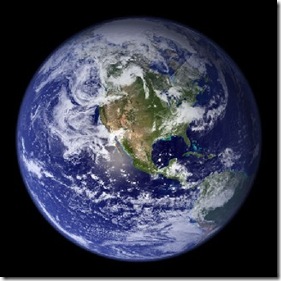 Earth Day is upon us again. I wanted to write an article with tips on being more environmentally friendly, when I came across a few interesting videos. These video tutorials showed how to save energy and money in a way that reminded me of the type of computer tutorials that I like.
There are lots of cheap, easy, and fun things that you can do to save energy and money.
Let's take a look some of the easy things that we can all do to save the planet and a little money.
Save Energy with your Computer
We all love our computers, but they do chew up a lot of juice. There are some simple things that we can do to limit the unnecessary waste of electricity. Take a look at this video on Windows power saving tips.
Save Energy, Money, and Hassles Lighting your House
The lights in our houses use a lot of electricity and are a pain in the neck to maintain. This video from CommonCraft.com explains how much money and time you can save by switching to Compact Fluorescent Light (CFL) bulbs.
Use Solar Energy to Get Free Hot Water
The hot water heater puts a nice dent into your energy bill. This video from Green Power Science shows how to build a solar heating system that will give you free hot water. It actually looks cheap and easy to build.
http://www.youtube.com/user/GREENPOWERSCIENCE
Save Energy and Cash by Doubling your Gas Mileage
Have you been to the gas pump lately? Ouch! Well this video has a bunch of simple, practical tips to help you dramatically improve your gas mileage.

Double Your Gas Mileage! 2X – For more of the funniest videos, click here
General Energy Saving Tips
This next set of videos has a bunch of general tips on saving energy.
10 Ways to Save Energy
Send in Your Tips
If you have any good energy saving tips, put them in the comments below.
Don't Miss the Next Article
Become a Subscriber.

Subscribe to RSS Feed |

Subscribe via Email |

Comments
Get More Updates
See some of the other places where you can connect with me out there in the wilds of the internets.