Less is More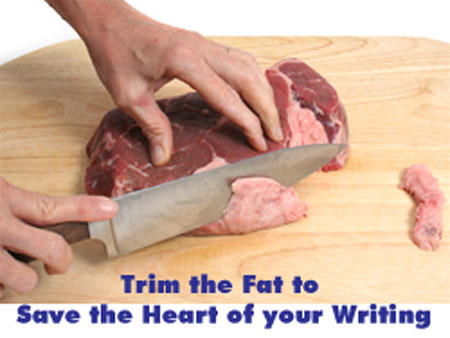 How to Add to your Writing
Recently I attended a course on Building Professional Presence at work. The course was excellent and I learned a lot. Ironically, one of the biggest lessons that I learned was the value of editing.
We did an exercise where we had to prepare a 30 second executive brief on a project. The goal was to succinctly update an executive on the Situation, Action being taken, Results, and Support required. (Yeah, I know "SARS".)
Here was my first pass: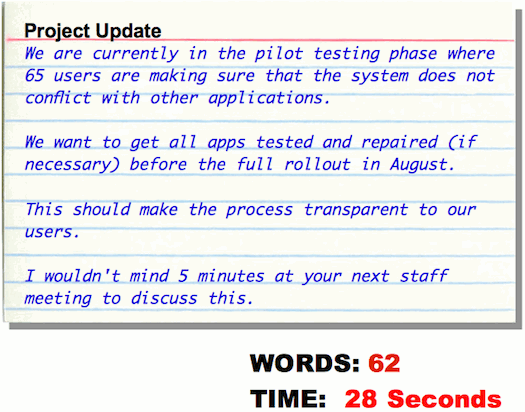 It took 28 seconds and my group thought it was "fine" if not a little "wordy" and my request at the end was weak. Before they even finished providing feedback I made the following edits: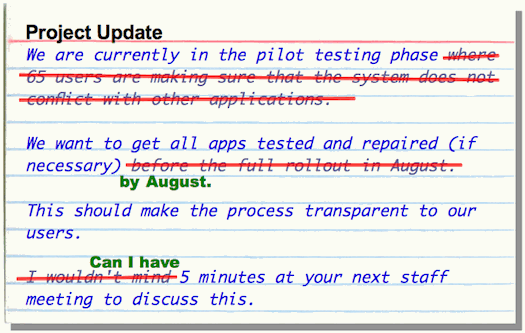 This time it was 15 seconds and the feedback was much better. The instructor actually used mine as an example for the rest of the class.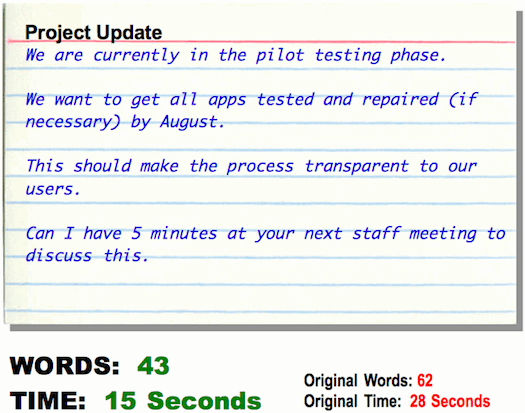 Moral of the store: Edit, Edit, Edit! Every bit of fat that you trim away just leaves a more attractive piece of meat on the plate.
I made a video covering the process. Take a look.
Dont' Take My Word For It
Just because I know that you need to edit your writing doesn't mean that I'm any good at it. But these guys are really good, so see what they say about editing:
Editing for Tighter Copy: How to Write with a Knife | Copyblogger
Five Easy Steps to Editing Your Own Work | Copyblogger
Copyediting Tips, Copyediting Process, Proofreading Online
"How To" Copy Editing Tips – Listen To An Expert !
How to Revise, Edit and Proofread Your Writing
Get More Updates
See some of the other places where you can connect with me out there in the wilds of the internets.