Return your Slow iPhone to its Old Self
OVERVIEW: Learn how to fix the slow performance of older iPhones that are running iOS4 by disabling useless Spotlight Search.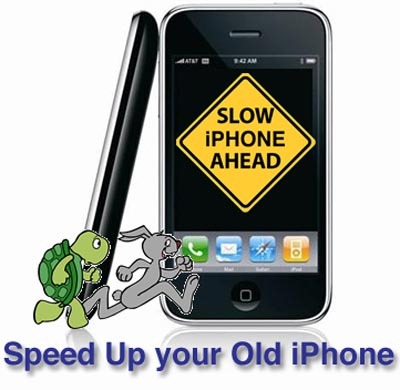 What's Old is New Again
If you have an older iPhone (3G or 3Gs) that you have "upgraded" to iOS4, the you have probably seen a big performance decrease. It has been so bad that I was on the verge of either downgrading back to the old OS or just splurging for an iPhone 4.
I read this article on Lifehacker (only the best blog in the whole world!) yesterday on how to fix the problem. Apparently, the issue has to do with the new all-encompasing Spotlight Search that is built into the new Operating System. The solution appears to be as simple as deactivating what I think is a pretty useless feature any way.
Could it be that simple? Can I breath new life back into my once proud technological marvel?
In a word, YES! It took a few seconds and the difference was tremendous.
So How Do You Do It?
I know, you're itching to get your hands on this magical elixer, so let's get to it.
Go into your iPhone's Settings menu.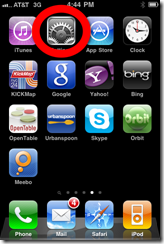 Select the General option.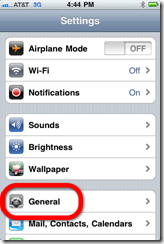 Select the Home Button option.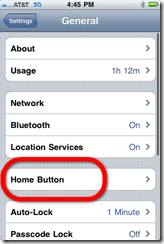 Select the Spotlight Search option.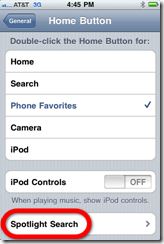 You will see all of the things that Spotlight is constantly searching. (Do you really ever use Spotlight to search your phone?) Yeah, me neither.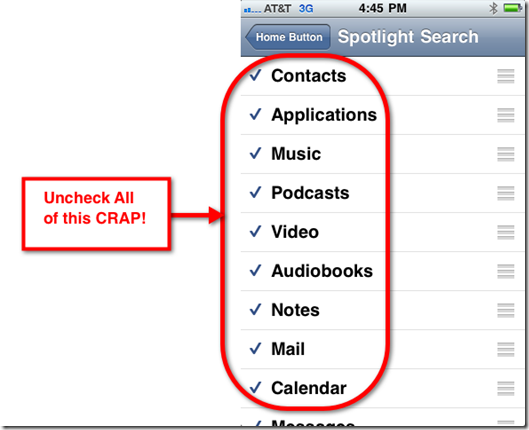 Uncheck all of this crap.
Now, that's more like it.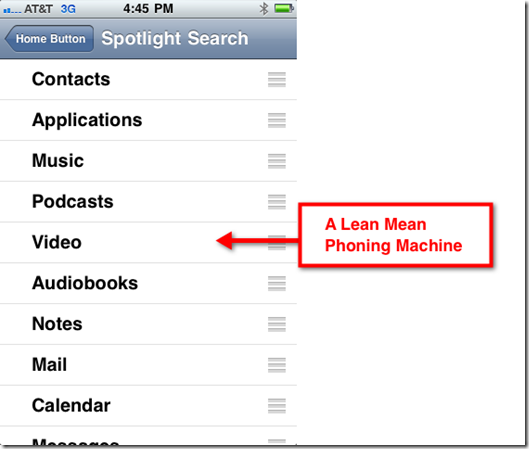 Close the Settings app.
One Two Last Thing(s)
OK, so that took less than one minute. Here is the last thing that you need to do to crank the speed back up to 11. You need to do a Hard Reset of your phone. Not just once, but twice. Don't know why, but twice seems to be the magic number.
Performing a Hard Reset on your iPhone
Hold the Home button and the Sleep/Wake button down until you see the "Slide to Power Off" message appears.
Ignore this and hold the buttons for a few more seconds until the Apple logo appears.
Your iPhone will completely shut down. Start it back up (Home button + Sleep/Wake button) then do it again.
That's it. You now have iOS 4 and a peppy phone.
I would love to know if this works for you. Please leave your results or tips in the Comments below.