A Monumental Milestone of Time Wasting

My favorite Firefox extension has always been the StumbleUpon toolbar. I have been using it since June of 2006. Whenever I'm bored or looking for something new and interesting it's just a button click away.
I was looking at my profile yesterday and realized that I was at around 2,995 pages thumbed. I thought "Wow, that's a lot of wasted time research!" I decided to celebrate the magical moment of my 3,000th stumble. (Kind of like when your odometer turns a special mile mark.)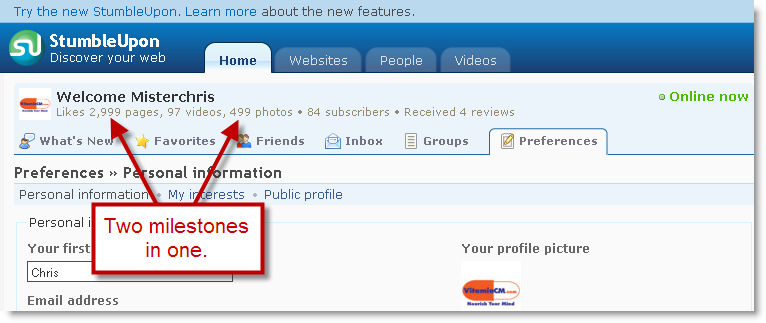 Get More Updates
See some of the other places where you can connect with me out there in the wilds of the internets.