Spare Me 34th Street, Rudolph, and Charlie Brown Please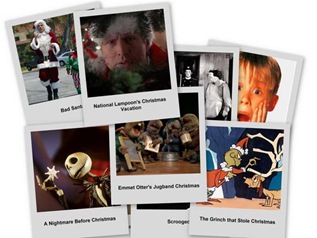 Well, it's that time again; the holidays. Time for credit card bills, bulimia, annoying relatives, and yes, Christmas movies. Every year, it's the same old stuff: Miracle on 34th Street, Bing Crosby, Rudolph the Red Nosed Reindeer, and Charlie Brown's crappy little tree. Well I'm a little tired of all of that cliche, Winter Wonderland stuff.
I've decided to put together a list of my favorite off beat, quirky, dark, or just plain weird holiday movies. They all have to be of a Christmas theme and/or heavily related to the holidays.
I have to give credit where credit's due. I received quite a bit of input from my wife and my 15 year old daughter, so I will also indicate each of their top picks.
So without further ado, let's start the countdown.
The List of the 10 Greatest Off Beat Holiday Movies:
Get More Updates
See some of the other places where you can connect with me out there in the wilds of the internets.