World Domination is Under Way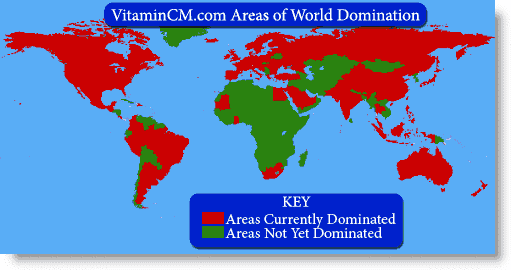 I was just looking at some of my stats for visitors to this site and I saw some pretty amazing information. So far, I have had at least one visitor from over 70 countries around the world. That blew me away.
As a tribute to all of my visitors from across the globe, I would just like to say:
Welcome Aboard and Thanks for Stopping By!
I put together a list of all every visitor's country. If your country is not listed, it is probably due to my web stats system. So, if you don't see yourself on the list, send me and email at cm@vitamincm.com or leave a comment below.
Get More Updates
See some of the other places where you can connect with me out there in the wilds of the internets.