Much Better – Still Not Perfect
OVERVIEW: This is a product review of my new iPhone 4. I cover the Hardware,Camera, Operating System, and Applications that show off its best improvements.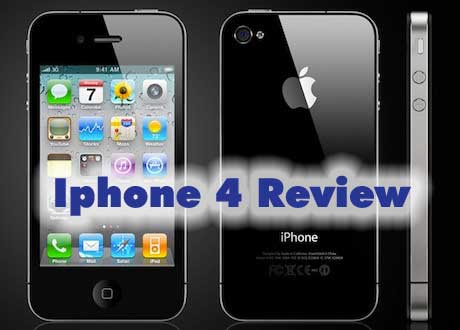 Out with the Old, In with the New
I purchased my iPhone 3G about one and a half years ago. For the most part I was very happy with it, but I felt like I wanted to upgrade. The biggest feature of the iPhone 4 that got me to pull the trigger was the new HD Video camera and iMovie software ($5 download). I will be basing most of my opinions on a direct comparison with my old iPhone 3G.
Highlights
Rating:

4.5 out of 5 stars
Pros – Far faster performance due to the new processer. Still and Video camera is excellent. Nice upgrade to the speaker phone performance.
Cons – The Antennagate issue is 100% real. While I was waiting for my free case to arrive (Over 1 week) I dropped numerous calls. This thing is FAR worse than Apple would lead you to believe. The FaceTime "feature" is useless.
A. It only works with other iPhone 4's.
B. It only works if both parties are connected to wifi.
C. If I am on wifi (work or home), why wouldn't I just just Skype Video on my computer?
Worth Upgrading? Definitely!!!
Hardware
Let's start with the look and feel. It looks gorgeous as expected. The feel is another thing entirely. The new sharp corners on the back edges are terribly uncomfortable. It also feels very "slippery" in the hand. I constantly feel like I'm going to drop it. Bring back the rounded back plate please.
The Speaker Phone sounds a lot better and louder than my iPhone 3G. This is a welcomed improvement.Voice calls also sound better on the handset too. Nice! The earphones/headset is another nice improvement. The inline volume and pause buttons work almost as good as my 3rd generation iPod remote did.
The "Retina" display is as beautiful as they stated. When I watched NetFlix or YouTube videos they look great. If I show the same image or video side by side on my 3G iPhone it looks like an Atari video game.
Camera
Still Camera – Wow! What a nice improvement. The image sensor, megapixel boost, plus flash really help you get very nice pictures. I love the pictures that I can get now. When you pair it with a nice image editing app like Photoshop or Camera Bag it's very impressive.
Video Camera – This is actually the feature that I was most excited for. The ability to create podcast videos on the go was very appealing. So far, I'm not disappointed. The recording interface and video quality is great. I really love the video camera. Well Done Indeed!
I filmed, edited, and uploaded the following movie all using my iPhone.
Operating System
The new iOS4 is not that much of a jump up in my opinion. There are a few nice tweaks, but no big deal. The addition of Folders is a really nice feature. I like having all of my apps right on the first home screen.
Best Apps
iMovie – This is a nice tool to accompany the beautiful HD video camera. You can capture great footage and turn it into a decent movie right on the spot.