Capture Anything, Anywhere, and Recall it with Ease
Overview: Learn how to take notes and sync them everywhere in this Evernonte Tutorial.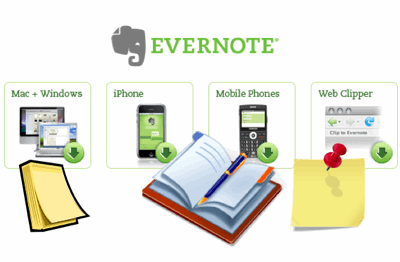 When you have to create content for a living (here and my day job), you are constantly processing information. I am constantly looking for new approaches to capture the information and ideas during the day. The best tool that I have found so far is the note taking service Evernote.
Here's how Evernote explains their service:
Evernote allows you to easily capture information in any environment using whatever device or platform you find most convenient, and makes this information accessible and searchable at any time, from anywhere.

You capture the things you want to remember using what you already use—your Windows or Mac computer, the web, and your mobile phone.
We run everything through our recognition technology, and then synchronize it across your devices. You can then organize and tag the notes, if you wish.
When you want to find something, just search or filter and there it is just like you remember it.

Adding Information to your Notebook

You can install a desktop application on Windows or Mac computers and use their web interface on Linux machines. They also have a browser plug-in for Firefox and Safari that allows you to clip text and images from web pages and save them.
If you use multiple computers (work and home) with multiple operating systems, don't worry Evernote will sync your notes to all of your devices instantly. No matter which device I'm using I can always capture any information and pull it back up. You can use a PC, Mac, and Phone (text, voice, photos).
See the Many Possibilities for Using Evernote in this Video Tutorial
Download the Capture Anything with Evernote video.
Ways I Use Evernote

Capturing blog post ideas while I'm at work
Saving ideas for work projects while I'm home
I pull up my supply lists when I'm at Home Depot
Pulling together research for new articles
Remembering what to pack when I travel
Taking pictures and voice recordings from my phone
Looking for a great book of Evernote Tutorials?
Try Evernote Essentials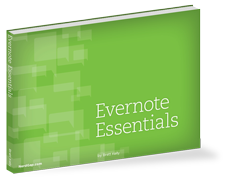 More Helpful Tips on Using Evernote
Evernote has some very helpful tutorials and videos on their site.
The New Web Clipper Take 2 + Firefox Add-on Update
Evernote Has Been Busy!
Conclusion:
I love me some Evernote. I use it all the time to capture and organize my thoughts and ideas. If you have a lot of information to create, digest, process, and remember, you'll LOVE using Evernote!
Don't miss the next article where I show you how to Sync Files on Multiple Computers Using Dropbox!
Did you Like this Article?
Sign up for free updates from VitaminCM.com?



See some of the other places where you can connect with me out there in the wilds of the internets.
Get More Updates
See some of the other places where you can connect with me out there in the wilds of the internets.