Moving your Mac's Home Directory to another Hard Drive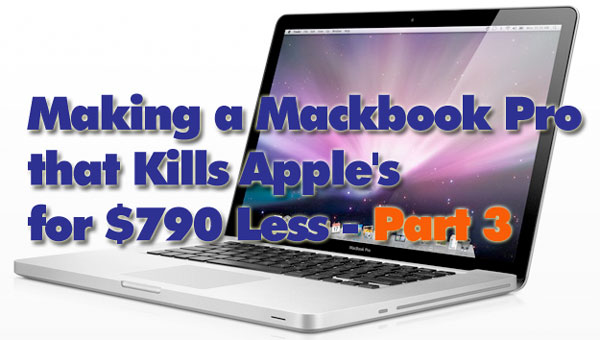 This is the 3rd article of a 3-part series on Making a Mackbook Pro that Kills Apple's for $790 Less
Read the entire series:
OK, so you have your new hard drives and ram in your computer, so you're done right? Almost, but not yet. The SSD drive has fairly limited space, so you probably don't want to store your data there. You're going to need to move the Home directory to the mechanical hard drive.
Turn your computer back on.
Open Finder and copy the Users folder from the SSD drive to the SATA drive.
Open your System Preferences app.
Click on the Users & Groups icon under the System heading.
Click the Lockicon in the lower left corner of the menu to unlock this user profile

You will need to enter your system password to continue

Right click on your profile and select Advanced Options.
Click the Choose button next to the Home Directory field.
Browse to the Users folder that you just pasted to the SATA drive.
Click the OK button.
You will be prompted to restart your computer. Do this.
When your computer comes back on, your Home drive will be relocated.
One last thing, delete the old Home drive from the SSD drive.
Video Tutorial – See it in Action
The video tutorial below shows you all of the steps listed above.
This is the 2nd article of a 3-part series on Making a Mackbook Pro that Kills Apple's for $790 Less
Read the entire series:
Get More Updates
See some of the other places where you can connect with me out there in the wilds of the internets.