Make Smart Playlists Continuously Give You Interesting Music Selections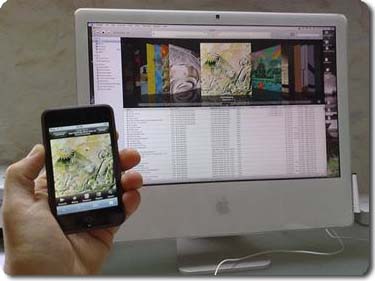 Do you ever get sick of listening to the same old albums or playlists on your iPod? I know I do. Well, you can use the Smart Playlist feature in iTunes to constantly generate a dynamic mix-tape of fresh music selection.
Smart Playlists are like little queries that pull anything and everything out of your iTunes library. Queries, you say? Yes, Queries.
You build a query that selects and excludes songs based on your criteria. For instance you may want to hear any Jazz music in your library, as long as it is not newer than the 60s. Well then you build a Smart playlist with those two conditions: Genre = Jazz and Year is less than 1970. Now, if you add any old Jazz songs, they will automatically be pulled into this playlist.
Not only can you build playists using these types of criteria, but you can actually build Super Smart playlists that grab a selection from multiple other playlists. I like to hear a combination of My Favorite Songs, My New Songs, and Songs That I Have Not Heard Recently. I do this by creating several Smart Playlists:
One that has all of my songs with 4 or 5 stars
One that has songs that have been added in the last two weeks
One that has songs that have not been played in the last month
Then, I have a fourth "Super Playlist" that takes a random selection from all three of the previous playlists.
This gives me a constantly changing mix of songs to hear.
There is a two part video below that explains how to set this up on your computer.
Instructional Video
Part 1: What Smart Playists Are and Why You Should Use Them.
Part Two: Step-By-Step Instructions in iTunes
As always, if anyone out there has any suggestions or tips on this topic, please throw them into the Comments below. The best suggestions will get featured in a follow up article.
Credit Where Credit's Due: the photo "iTunes remote controlled playback via iPod Touch" is used under the Creative Commons licensing. It was taken by Flickr user Tanais. Click here to see more of Tanais' pretty cool work. Thanks, Tanais.
Wanna See More Good Stuff Like This?
Get More Updates
See some of the other places where you can connect with me out there in the wilds of the internets.