Ups and Downs of My First Year Blogging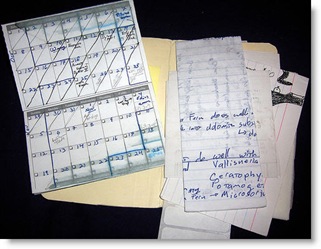 As 2007 is rapidly coming to a close, I decided to review this site's stats for the year. I started this site back in May and have written 45 articles.
It has been an interesting learning process which I have really enjoyed. I look forward to an even better 2008.
I have put together some end of the year Highlights.
10 Most Popular Articles of 2007 on VitaminCM
My heaviest month this year was September. Mostly due to my two most popular articles: What's the Point to Unlocking the iPhone? (actually posted late on August 31st) and Who Else Wants the iPod Touch to Go Back to the Drawing Board?.
Where did all of that traffic come from?
My main source of traffic by far was from StumbleUpon. The other major sources of traffic were Google, Arstechnica.com, and Digg.com.
Best and Worst of 2007
My favorite article was The Easy Way to Download TV Shows from the Internet. I like the tutorial stuff, plus this article has two other things that I like, helping simplify people's lives, and stickin' it to the man.
My least favorite moment of the year was trying to keep up with a reasonable posting schedule.
What did I learn from my first year of blogging?
Actually, I learned a lot of things:
Stick to what I know – Tutorials, Information, and Opinions (more to come in '08)
Participate in the community at large – Comment on other interesting articles, reach out to other writers, respond to any feedback from my audience
Read as much as possible (good tip for anyone who writes anything)
Proof read, proof read, proof read!
See you in 2008 with new improved articles.
Thanks,
Chris Masiello

Subscribe to RSS Feed |

Subscribe to Comments |

Subscribe via Email
Attribution: the photo "note folder" is used under the Creative Commons licensing. It was taken by Flickr user
Al Giordino. Click here to see more of his pretty cool work. Thanks, Al.
Get More Updates
See some of the other places where you can connect with me out there in the wilds of the internets.