Publishing Articles in Your WordPress Installation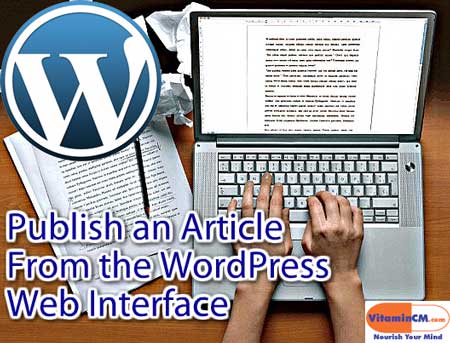 Now that you have your WordPress Blog installed and configured, you are ready to start writing and publishing articles. WordPress has a web-based interface that allows you to write, edit, and publish articles to your blog.
I'm going to cover the steps involved in publishing your first article from your WordPress Web Interface. You will perform the following steps:
Log In to your WordPress site
Navigate to the Add New Post page
Enter the information for your article
Publish your article
Edit and update your article (if necessary)
Accessing the WordPress Post Interface
You need to log in to your WordPress Site Administration panel to begin writing and publishing a blog post.
Click the Log In link under the Meta heading in your site's sidebar.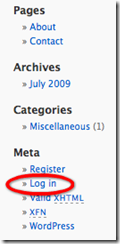 Then, enter your Login and Password information on the Login page.
This will bring you to the WordPress Dashboard. You can access the Posts pages from there.
Click the Posts dropdown and select Add New Post from the sidebar.
This will open the Add New Posts page.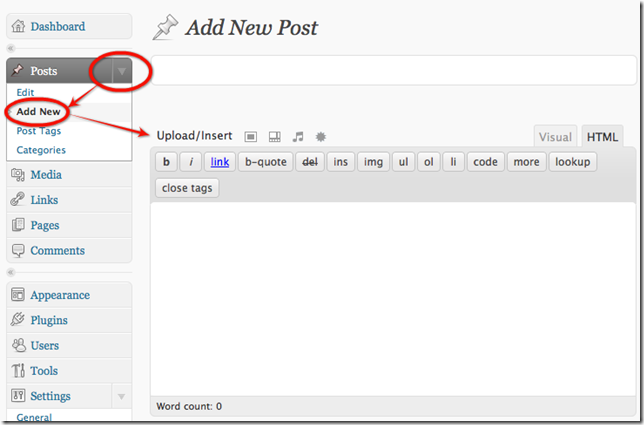 Enter Your Article Information
You will enter all of the information and metadata for your article on the Add New Post page. Populate all of the fields with the information for your article.
You can click the Preview button to see what your post currently looks like, before you actually post it. I highly recommend doing this to make sure you get what you expect.
The video below will show you how to use the editing options and add images to your posts.
Publish Your Article
Once you are satisfied with your article, you are ready to publish it. Click the Publish button to make your new article go live. There is also a calendar button that allows you to schedule the date and time that a post will be published.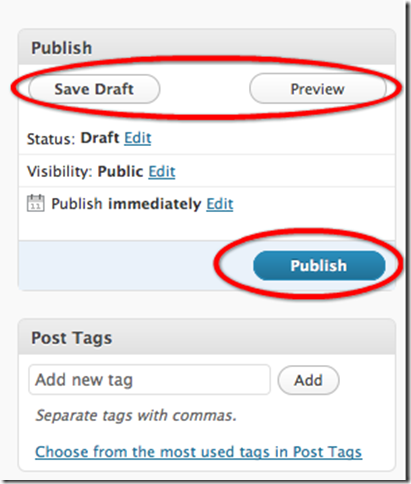 Edit Your Article
Sometimes after you publish an article, you need to make changes or modifications. You can open the published article and edit any information. Then, you can click the Update Post  button to make your changes go live instantly.
The following video tutorial will walk you through the entire process of publishing your first article on a WordPress blog.
See the Rest of This Series
This is the 3rd article in a 7 part series of tutorials on Creating a WordPress Blog. View the rest of the series:
Publishing WordPress Articles Using Third Party Applications
Subscribe to the RSS feed to receive free updates.
Subscribe to VitaminCM.com for Free
Get More Updates
See some of the other places where you can connect with me out there in the wilds of the internets.