Let your Viewers Create their Own Journey
OVERVIEW: You will learn how to Create an Interactive Video using YouTube's Annotation links.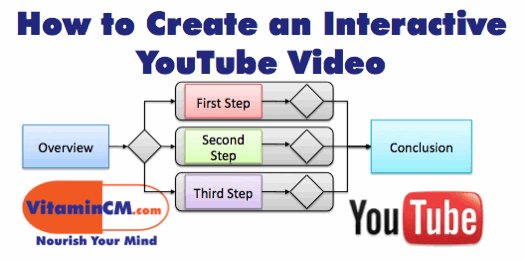 What are Interactive YouTube Videos?
YouTube has a feature called Annotations which allows you to create links from one video to multiple others. You can use this feature to create a sort of interactive navigation path through a series of videos. The whole process allows for a lot of interesting possibilities; such as interactive games, story telling, training sequences, or product overviews.
Creating an interactive video series in YouTube is actually pretty simple. You need to break the process into the key parts:
Sketch out a Story Board
Create your videos
Upload all videos to YouTube
Create Annotation Links between videos
Take viewers to your Starting Video
How Do Interactive YouTube Videos Work
Watch the video below to see a quick overview of the entire process.
Planning Everything Out
Before you create or upload any videos, you need to lay your navigation path out. I just start with a piece of paper and list out my individual videos. Then I decide where the Navigation Decision Points are located. For instance, when I get to the end of video 1 do I want to go straight to video 2 or give the viewer multiple choices? Do I want to let the viewer go back and review previous videos? What do I want viewers to do at the end (if there is one)?
Here is a typical Navigation Path drawing that helps me understand how my videos are going to work together.

Notice how I show where I want the viewer go at the end of each video.
Creating the Videos
Now that you have your series all planned out; you're ready to create your individual videos. Just remember to leave a "Decision Period" or 10 second block of time at the end of each clip. This is where you will place your Annotation Links that direct viewers along your path.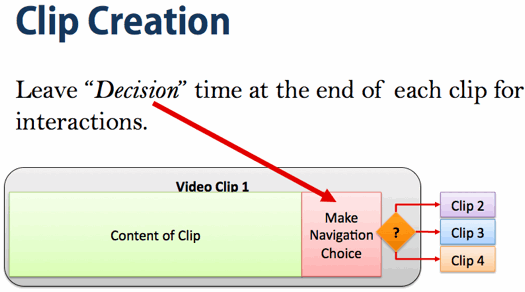 Upload All of your Videos
When you are all done creating your individual clips, just upload them to YouTube. After all of your videos are uploaded and processed, you can see them on your My Videos page. Go to the top, right corner of the screen and click on your User Name. Then, select My Videos from the dropdown list. You will see all of your videos. (Newest to oldest)
I like to open all of the videos in the series in their own browser tabs and arrange them in chronological order. You are going to need the URLs from each of your videos to create the Annotation Links. I find it's helpful to paste them all into a text file for quick copy and pasting later.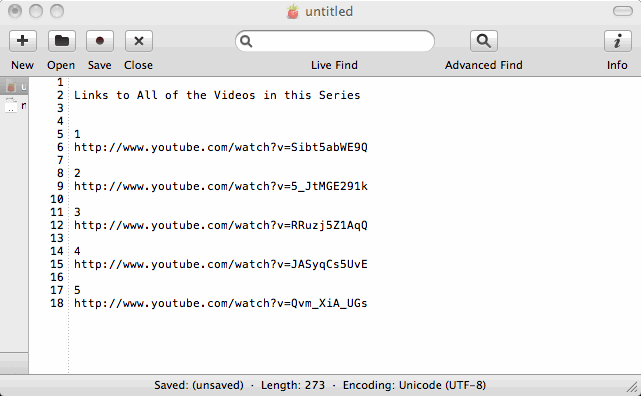 Creating Annotation Links in YouTube
Now you're finally ready to link up all of your videos in YouTube. Go to your first video and click the Annotations tab.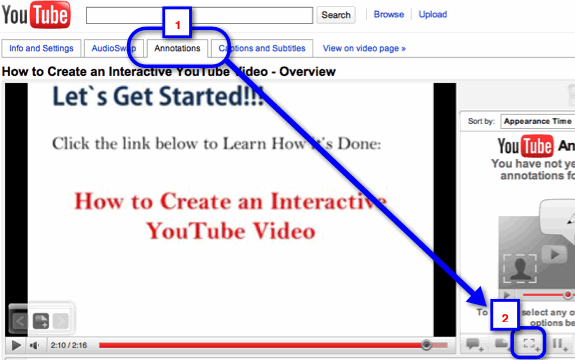 When you see the Annotations Settings screen, click the Add Highlight icon. This will place the Annotation Link tool on your video. Drag the larger, top box over the "click" area of your video. Then, populate and position the Enter Text area.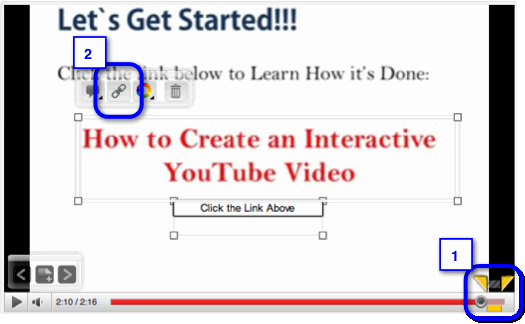 There are yellow calipers along the timeline below your video. Adjust these to control the stop and start time of your Annotation Link. You will also need to put the URL of the video that you're linking to into your Annotation. Click the Link icon on the link toolbar to enter your link.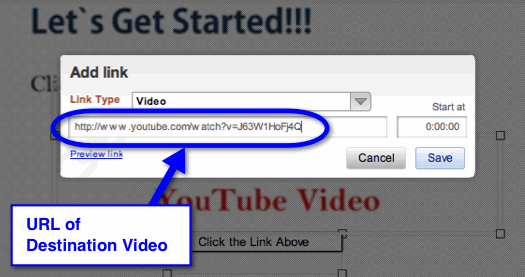 Paste the URL of your destination video into the URL field and click the Save button. Your annotation has been added. You can add additional Links by repeating the same steps. When you have all of you links added, click the Publish button to make your Annotations live. Now, when your video gets to the point where your link is added, users will be able to click it and jump to the next video.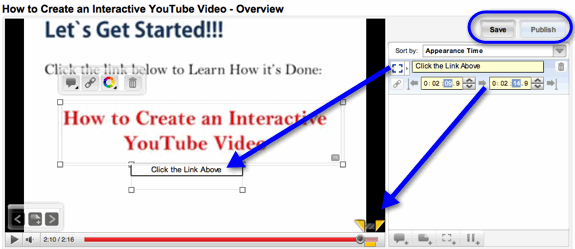 Just repeat this process to make your videos match up to your Navigation Path and your done. Now you can direct viewers to the first video in the series to let them start their own interactive journey.
See the Process in Action
Launch the following videos to see how to create your own interactive YouTube video.
See the Finished Product
If you would like to see the series of videos that I created while documenting this process, play the beginning video in the series below
Did you Like this Article?
Sign up for free updates from VitaminCM.com?
See some of the other places where you can connect with me out there in the wilds of the internets.
Get More Updates
See some of the other places where you can connect with me out there in the wilds of the internets.